weird shit that i swear to god only starts at hollywood movie premiers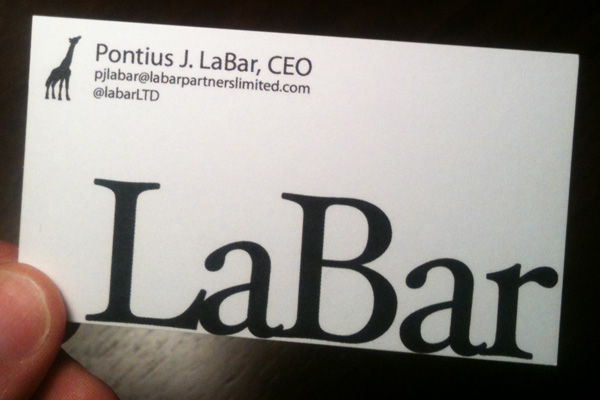 I received a business card.
I was at the premiere for The Descendants and a man in a pink shirt bumped into me. Hard. Oh god I'm sorry, I said. He didn't apologize, didn't walk on—he was staring at me. Then I really looked at him; wrinkled pink dress shirt, beard, food in his teeth. In retrospect, I think he had food in his pockets. Movie premieres, and this one in particular, have pretty heavy security, so I thought at worst this guy was just pickled and made eccentric by enormous, casual wealth. Who knows anymore.
Are you Ken? READ MORE >