WET
1. Holy fuck the WET cover gallery is the crystal bomb.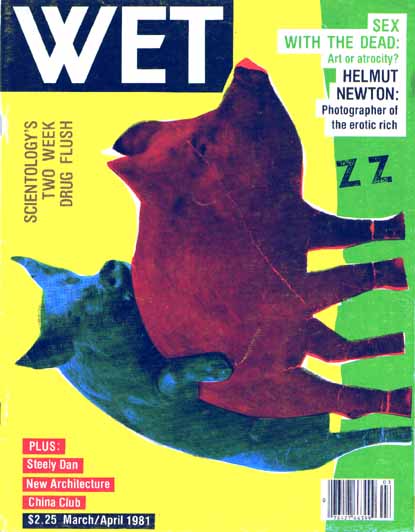 5. Are women writers really inferior? (This link blown-out so forget it. I'll get the Francine Prose essay in later)
3. Percival Everett wins The Believer book award.
2. Fearlessly and courageously is the best way to break-up with anyone, eat boiled crayfish, write the first draft of a poem.
14. Wicked Aaron Burch/Lucy Corin discussion over EWN.
7. Best way to network is beer. If you don't do beer, do softball. If you don't do softball, survive something intense and dangerous together. If you can't survive I and DT, try not to be an asshole, daily.
9. Bears.