workshop
Michael Bible, a former student of Barry Hannah (and wearing one of the best names around), shares some of his Hannah light: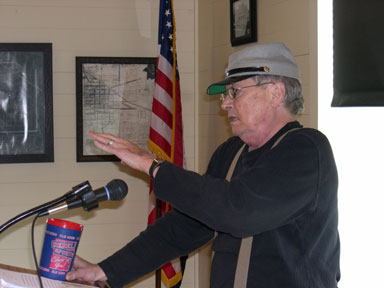 Zita, an odd and earnest woman in her 60's, sat in on Barry Hannah's workshop. She often reeked of gin. She hounded Barry so much about "rules" to writing (something he preached hard against) that he finally caved and wrote out a few things for her about her writing. She photocopied the handwritten "rules" and passed them out to everyone in the class the next week. So when reading this remember they are addressed to her.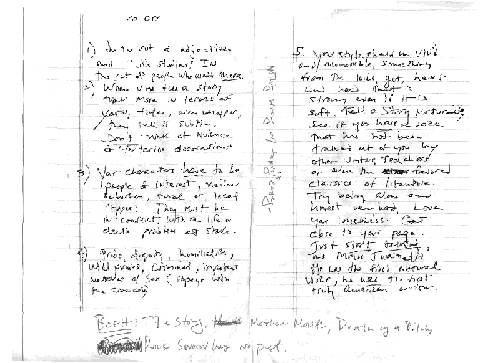 1. [Your writing is] in the rut of adjectives and "Life Studies." In the rut of people who aren't there.