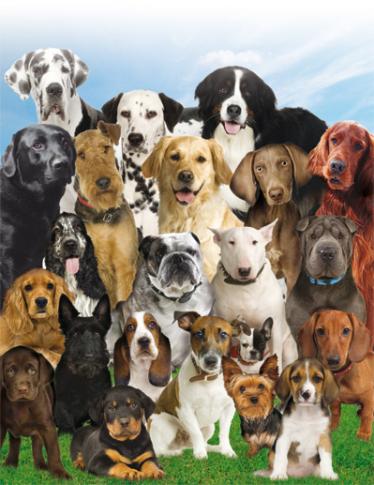 [12/10/09. Email from Justin:] Hi. I'm putting together a year-end post for HTMLGiant, and I'm soliciting very brief lists from a wide variety of authors, editors and lit-people. If you're reading this, you're one of them. I want to make this is as quick and painless as possible, so all I'm asking for is the names of your top three new books that came out this year. You can read "top" as "best" if you like, or as "personal favorite," or any other way you can think of. You are welcome to offer a few lines in explanation or praise of your choices, but you're by no means obliged to do so. Also, feel free to pass this along to any friends or colleagues whom you think might want to play too. You (or they) should just email me back sometime in the next few days, week at the outside, with your selections, and I'll compile everything into one big blog post. It's really that simple. Feel free to plug your own work, but if there is a salient-seeming fact about your relationship to a book ("I loved ____ so much I published it") please do mention it. Hope to hear from everyone- and thanks, as always, for your time.
Here is an alphabetical list of the respondents: Kate Ankofski, Claudia Ballard, Blake Butler, Jordan Castro, Heather Christle, Joshua Cohen, Brian DeLeeuw, Stephen Elliott, Rachel Fershleiser, Roxane Gay, Keith Gessen, David Haglund, Christopher Higgs, Jen Hyde & Zachary Sussman (writing together), Steven Karl, Ellen Kennedy, Catherine Lacey, Tao Lin, Christian Lorentzen, Fiona Maazel, Amy McDaniel, Charles McNair, Tony Perez, Michael Schaub, Jeremy Schmall, Ronnie Scott, Matthew Simmons, Zak Smith, Mathias Svalina, Eva Talmadge, Justin Taylor, Drew Toal, Deb Olin Unferth, Mike Young.
Their lists are presented in the same order as their names appear above, and each respondent has a brief bio-tag (not even a note, really) which indicates that person's most recent publication and/or most relevant-seeming credential. These were written by me, not them. Also, there is no standard formatting. Everything was copy-pasted and some links have been lost. The rule is: if it piques your interest, Google it. Did you need me to tell you that? Anyway, a million thanks to everyone who participated. The list of lists–and all the fun–begins after the jump.
+
Kate Ankofski (assistant editor at Simon & Schuster)
Mine would be boring as they mirror most of the printed lists (Anthologist, etc.). So instead I'm listing the top three that I read this year, regardless of pub date. Deal with it.
Philip Roth, Letting Go. Never have I had a book receive so much attention on the subway.
Tom McCarthy, Remainder. The perfect fix for an egomaniacal obsessive compulsive like myself.
Shannan Rouss, Easy for You. A collection of short stories due out in March that touches on the lengths we go to connect.
+
Claudia Ballard (agent at William Morris Endeavor)
Alice Munro- TOO MUCH HAPPINESS– Alice is one of the reasons I wanted to work in publishing. Her stories are life-changing: they articulate a very essential sense of humanity, of human experience in all of its complexity. This is her darkest collection yet, and it's simply astounding.
Lorrie Moore A GATE AT THE STAIRS. If I could, I would give this book as a holiday present to everyone I know .
Colum McCann's LET THE GREAT WORLD SPIN. Gorgeous.
+
Blake Butler (editor of HTMLGiant, author of Scorch Atlas)
tie: AM/PM by Amelia Gray & Maximum Gaga by Lara Glenum
tie: Fugue State by Brian Evenson & Ugly Man by Dennis Cooper
tie: The Way Through Doors by Jesse Ball & With Deer by Aase Berg
+
Jordan Castro (co-author of think tank for human beings in general) –
during my nervous breakdown i want to have a biographer present – Brandon Scott Gorrell
Shoplifting From American Apparel – Tao Lin
think tank for human beings in general – Jordan Castro / Richard Wehrenberg Jr.
+
Heather Christle (author of The Difficult Farm)
Poemland, by Chelsey Minnis. Had forgotten until a couple days ago that this came out in 2009; it's already so thoroughly rooted in my brain that it seems much older.
Pink and Hot Pink Habitat, by Natalie Lyalin The cover of this book is not pink.  It is blue.  Your feelings after having read it, though, will be a whole rainbow.
Today I Wrote Nothing: Selected Writings of Daniil Kharms, translated by Matvei Yankelevich. I am cheating a little with this, since the hardcover was published in 2007, but the paperback is so wildly affordable and the writing itself is so necessary.  Everyone must read this book.
+
Joshua Cohen (author of Witz [forthcoming], critic)
Best of 09 by people who are dead:
The Complete Stories of J.G. Ballard (W.W. Norton)
Love is Like Park Avenue, Alvin Levin (New Directions)
A River Dies of Thirst, Mahmoud Darwish (Archipelago)
Landscape in Concrete (disclosure: for which I wrote the intro), Ergo, Soul of Wood, Jakov Lind (Open Letter, NYRB; 2009-2010 marks the Lind resurgence)
Best of 09 by people I don't know:
Conquest of the Useless, Werner Herzog (Ecco)
Thelonious Monk, Robin Kelley (Free Press)
Best of 09 by people I know:
Rose Alley, Jeremy Davies (Counterpath)
+
Brian DeLeeuw (editor at Tin House, author of In This Way I Was Saved) –
Here's mine, in no particular order:
Last Days – Brian Evenson (Underland Press). A relentless and ultimately repulsive examination of vengeance.  Kind of like Kill Bill, but about religious cults, and smarter.
Sag Harbor – Colson Whitehead (Doubleday). It's so causal, digressive, and funny that you almost miss all the serious work being done here.  In the end, the sadness might outweigh the jokes.
The Whole Five Feet – Christopher R. Beha (Grove). Yes, I'm old friends with the author, but so what?  It's an endlessly thought-provoking and moving book, an extremely rare kind of memoir.
+
Stephen Elliott (editor of The Rumpus, author of The Adderall Diaries)
I only read three books that were released this year. I loved two of them. But the best two out of three is an awfully small pool so you might want to ignore these recommendations:

We Did Porn by Zak Smith
Zeitoun by Dave Eggers
+
Rachel Fershleiser (Director of Events for Housing Works Bookstore, co-editor of the Six Word Memoir series)
Farm City: The Education of an Urban Farmer by Novella Carpenter
When You Reach Me by Rebecca Stead
Monsters by Ken Dahl
+
Roxane Gay (contributor to HTMLGiant, associate editor at PANK)
The Bigness of the World by Lori Ostlund
What the World Will Look Like When The Water Leaves Us by Laura van den Berg
American Salvage by Bonnie Jo Campbell
All three books were soulful and perfectly imperfect, with densely rendered stories. Absolutely outstanding stuff.
+
Keith Gessen (editor at n+1, author of All the Sad Young Literary Men)
The Ask by Sam Lipsyte
The Possessed by Elif Batuman
Perfect Rigor by Masha Gessen
[NOTE: For the complete version of Gessen's response, posted separately on 12/15, see here.]
+
David Haglund (managing editor of PEN America, critic)
1. Your Face Tomorrow, Volume 3: Poison, Shadow, and Farewell, by Javier Marias. The third part of Marias's massive novel. I reviewed it [for The National], and read most of Marias's other novels in preparation; they were all fantastic. Some day more Americans will read this guy.
2. Love and Obstacles, by Alesksandar Hemon. Nowhere Man remains my favorite of Hemon's books, but "The Conductor" and "The Noble Truths of Suffering," are some of his best work, I think.
3. The Collected Stories of Lydia Davis, by Lydia Davis. It includes the story "Happiest Moment":
If you ask her what is a favorite story she has written, she will hesitate for a long time and then say it may be this story that she read in a book once: an English language teacher in China asked his Chinese student to say what was the happiest moment in his life. The student hesitated for a long time. At last he smiled with embarrassment and said that his wife had once gone to Beijing and eaten duck there, and she often told him about it, and he would have to say the happiest moment of his life was her trip, and the eating of the duck.
+
Christopher Higgs (contributor to HTMLGiant, curator of Bright Stupid Confetti)
Notes on Conceptualisms by Vanessa Place & Robert Fitterman (Ugly Duckling Presse)
Eden Eden Eden by Pierre Guyotat (revised edition published by Solar Books)
Poemland by Chelsea Minnis (Wave Books)
+
Jen Hyde and Zachary Sussman (co-editors of Small Anchor Press)
A Fieldguide to the Intractable by Kimiko Hahn (Small Anchor Press). "A zuihitsu poem in the form of a lyrical diary that we loved so much we published it!"
The Little General and The Giant Snowflake by Matthea Harvey (Tin House Books). "If I were the kind of person who wanted to have kids one day, this is precisely the book that I'd read to them." -ZS
Boris by the Sea by Matvei Yankelevich (Octopus Books). "I read this book and became a child again, one who wants to grow up and fall in love" -JH
+
Steven Karl (poet)
Deconstruction Myths by Mathias Svalina (Cleavland State University)
Rising by Farrah Field (Four Way Books)
Where  I Stay by Andrew Zornoza (Tarpaulin Sky Press)
+
Ellen Kennedy (author of sometimes my heart pushes my ribs)
1. Sweet Tomb – Trinie Dalton
2. A Plate of Chicken – Matthew Rohrer
3. Funny Misshapen Body: A Memoir – Jeffrey Brown
+
Catherine Lacey (contributor to HTMLGiant)
Hey Justin,
I probably only read 10 contemporary books in 2009 but of those Bluets by Maggie Nelson was the best, most inventive thing I read. Bodies by Susie Orbach was also pretty good.
+
Tao Lin (publisher of Muumuu House Books, author of Shoplifting From American Apparel)
Sometimes My Heart Pushes My Ribs by Ellen Kennedy – I liked this and published it on Muumuu House.
During My Nervous Breakdown I Want to Have a Biographer Present by Brandon Scott Gorrell – I liked this and published it on Muumuu House.
Waveland by Frederick Barthelme – His 10th novel.
+
Christian Lorentzen (critic, former editor of Harper's Readings)
Poems 1959–2009, Frederick Seidel
Some Kind of Cheese Orgy, Linh Dinh
And Then There's This, Bill Wasik
+
Fiona Maazel (author of Last Last Chance)
Tinkers by Paul Harding. Brilliant.
The End by Salvatore Scibona
2666 by Roberto Bolano
+
Amy McDaniel (contributor to HTMLGiant, author of Selected Adult Lessons [forthcoming])
The Difficult Farm by Heather Christle
Pink & Hot Pink Habitat by Natalie Lyalin
The Dance of No Hard Feelings by Mark Bibbins
+
Charles McNair (books editor at Paste, author of Land O'Goshen)
The Song Is You, Arthur Phillips
Lowboy, John Wray
Everything Ravaged, Everything Burned,  Wells Tower
+
Tony Perez (assistant editor at Tin House Books)
I just now feel like I could do justice to a best-of-'08 list, and I hope by this time next year I'll feel comfortable shopping my best-of-'09 tabulation around the internet (I probably don't buy enough books in hardcover, and haven't been doing much reviewing as of late). Anyway, here are my favorites so far:
The Collected Stories of Lydia Davis — All of the gushing is justified. Can't say enough good things about this book.
First as Tragedy, Then as Farce, by Slavoj Zizek — A friend told me this contained his favorite joke about the American left, which alone is worth your $12.95 (centers on a Mongol warrior's testicles!). It's also the best analysis I've read of the recent credit crunch.
Chronic, by D.A. Powell — There was recently an HTMLGIANT thread regarding memorable/affecting readings. I'd nominate Powell. I often feel that the poetry that resonates with me as a listener isn't necessarily what resonates with me as a reader. Chronic does both, and I anticipate revisiting it again in 2010.
+
Michael Schaub (managing editor of Bookslut.com, contributor to HTMLGiant)
1. Await Your Reply by Dan Chaon. The best novel about identity in years, and the best American novel of 2009. Chaon has written a suspenseful, sad and perfect book.
2. Shoplifting from American Apparel by Tao Lin. The strongest work yet by one of America's most original, funniest and best young authors.
3. What the World Will Look Like When All the Water Leaves Us by Laura van den Berg. It's been years since I read a short story collection this moving. This is a remarkable debut by a brilliant new writer.
+
Jeremy Schmall (poet, editor of The Agriculture Reader)
Joshua Beckman, Take It (Wave Books)
Dean Young, 31 Poems: 1988-2008 (Forklift Ink)
Daniil Kharms, Today I Wrote Nothing (Overlook Press; Translated by Matvei Yankelevich; Paperback edition released in 2009).
First runner up (honorable mention): Slavoj Zizek, First as Tragedy, Then as Farce (Verso)
+
Ronnie Scott (editor of The Lifted Brow)
1. Under the Dome by Stephen King
2. The City & The City by China Mieville
3. Imperial by William T. Vollmann
+
Matthew Simmons (contributor to HTMLGiant, author of A Jello Horse)
Tough year to pick favorites, 2009.
Fever Chart by Bill Cotter
Ablutions by Patrick deWitt
Everything Matters! by Ron Currie
+
Zak Smith (author of We Did Porn)
Ugly Man by Dennis Cooper
The Original of Laura by Vladimir Nabokov
The Death of Bunny Munro by Nick Cave
[For the complete version of Smith's response, posted last week, see here.]
+
Mathias Svalina (co-editor of Octopus, author of Destruction Myth)
While the best books of the year are Eric Baus' Tuned Droves (Octopus Books), Heather Christle's The Difficult Farm (Octopus Books) & Matvei Yankelevich's Boris By the Sea (Octopus Books), everybody already knows this. So here are the three books/chapbooks I obsessively reread the most in 2009:
Zachary Schomburg: Scary No Scary
Laura Sims: Stranger
Timothy Donnelly: The Cloud Corporation
+
Eva Talmadge (co-editor of The Word Made Flesh: Literary Tattoos from Bookworms Worldwide, agent at Emma Sweeney Agency)
Let the Great World Spin by Colum McCann
The Interrogative Mood by Padgett Powell
Everything Matters by Ron Currie, Jr.
+
Justin Taylor (contributor to HTMLGiant, author of Everything Here is the Best Thing Ever [forthcoming])
Shoplifting from American Apparel by Tao Lin.
The Interrogative Mood by Padgett Powell.
The Anthologist by Nicholson Baker.
[For the complete version of this response, see here.]
+
Drew Toal (departing Time Out New York books guy, alumnus of this blog, ex-patriot)
I am Not Sidney Poitier by Percival Everett. Funniest book of the year hands down.
Fugue State by Brian Evenson. Guy is the master.
Third: either Valley of the Kings by Terrence Holt, The Importance of Being Iceland by Eileen Myles or that Raymond Carver bio (Carol Sklenicka).
+
Deb Olin Unferth (author of Vacation)
Important Artifacts, by Leanne Shapton
Zeitoun, by Dave Eggers
+
Mike Young (contributor to HTMLGiant, editor of NOO Journal, author of We Are All Good If They Try Hard Enough [forthcoming])
Skirmish by Dobby Gibson
The Interrogative Mood by Padgett Powell
Standing In Line For the Beast by Jason Bredle & Eyesores by Eric Shade
The last choice is two choices because these two books are not from 2009, but I decided to use a temporal mulligan and call attention to these two very deserving books. Bredle's book is a collection of uproarious, ecstatic and elastic poetry and Shade's book (thanks to Donald Ray Pollock via interview for the tip) is a collection of barbwire beautiful, lush and tough and perceptive stories. Both deserve our reading them ASAP.