Mike Meginnis
I have become dead to your book recommendations.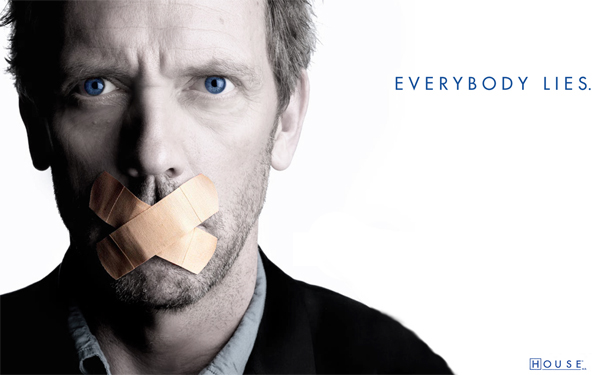 Roxane recently mentioned one of those weird, unspoken things about writers: we are constantly pretending to buy and read each other's books. Publish something yourself and you'll quickly see what I mean. You get an e-mail every time someone makes an order. The e-mail tells you the buyer's name and even where he or she lives. So when someone says on Facebook, "I can't wait to get this book!" and they tag you in the post so you'll definitely see it, you get really excited about the order and you look forward to mailing them the book that you're sure they'll enjoy, and you wait and you wait for that e-mail with the person's name and address, but the order never comes, and because you want to stay friendly with the person you tell yourself that it wasn't a lie, that they probably just forgot. And sometimes they really did forget.
Sometimes they say, "I just ordered this book, you should too!" and you can plainly see that they haven't ordered the book, and this is harder to forgive, but really, who cares? Why should anybody care?
I get why people do this. There is a general perception, probably inaccurate, that Writers Don't Buy Enough Books. There is also intense pressure, within the "indie lit community," to spend as much money as possible supporting said "indie lit community." In these circles, buying a book is a valuable investment in social capital. You can first be seen to buy the book, making sure that as many publishers as possible witness the purchase (or "purchase"), thus building a reputation as a team player. You can enhance this rep by posting links encouraging others to buy the same book, post pictures of the book's cover, or otherwise assist the publisher in the hard, thankless work of promotion. If you do actually make the purchase, then you can post about your excitement to read the book when it arrives. If you do ever actually read the book (a real commitment), then you can post quotes from the book as you read it, fawn over the author, and generally abase yourself at the altar of its genius, performing the role of a reader/consumer swept up in the bliss of your purchase. You can go still further by writing blog posts about the book and eventually publishing reviews of the book in various venues. This is what we call using the entire buffalo.
In this ecosystem, you feel certain pressures. We call this mess a community because we want to believe that we're all sharing something. We have limited resources: limited time, limited money. And yet we want to share. And so we share our praise. We praise things we don't really like. We praise things because we see other members of the community praising them. And it feels good to praise, to be generous. The less sympathetic motive, the core one, is that we pretend to care about others so that others will pretend to care about us. We do not believe our writing demands readership, deserves attention, merits love. And so we give too freely, because we want to believe that others will give us the same. The result is a lot of mediocre books published by a lot of presses that barely count as presses (not because they are small, but because you can feel with every second looking at their websites and their books that they don't really care about their books, that they exist primarily to exist) being promoted with awe-inspiring fervor by half my Facebook feed for brief, intense periods. Most of the time you never hear about these books again, either because no one really bought them or because they were, like the last book to blossom all over your social network, totally underwhelming, forgettable, and more or less identical to the previous beneficiary of the Internet's wild, drunken hype cycle.
The tragedy is that finding genuinely great writing in all this noise becomes painfully difficult. The tragedy is that mediocre writers are allowed small, brief, mediocre careers that stunt them forever when they should probably be learning more, failing better, etc.; they become complacent in their adequacy. (We become complacent in ours.) The tragedy is that I can't believe anyone loves anything until they say it some ludicrous number of times. I don't trust them. I don't trust you. It shouldn't be like this. Because we are so frequently insincere, people who make the mistake of trusting our recommendations usually end up regretting it. Because we rarely bother to describe the books we recommend except in terms of vague hyperbole, nobody outside our little circle of readers and writers can figure out why they would want to read the stuff we flog in the first place. And because we recommend so many things so highly, our friends and family can tell that we are lying most of the time, and they can't be bothered to figure out when we're telling the truth. All these roads end in the same sad place. By making a show of promoting literature, we are in fact turning people off on reading. We are making them feel that it is not worth their time.
Unfortunately, I can't imagine how to discourage fake endorsements, fake purchases, or overblown praise. The logic behind these dishonesties is too strong. But I do think that you can, with a little extra effort, prove your sincerity when you want to. Why not wait to talk about the book you're so excited about until you've read some yourself? Until you can describe it? Until you can specifically say, "These are the reasons to purchase this book." It takes more time, and it requires actually making the purchase, but that's why it works. That's why anyone will ever believe you. It's how you can convince people who aren't already buying as many of these books as they can to try them out. It's how you introduce your father or your high school friend to the things you find beautiful. It's how you widen the circle and bring more essential resources than praise into the community.
I suspect most remotely serious writers are already spending plenty of time and money on books. Most of us are buying more than we can actually read, which is a good argument against pressuring us to buy still more. Sales for most independent publishers are still quite low, but it's not because writers aren't supporting them: it's because there is a finite number of writers. You have to sell to other people if you want better numbers. This market is tapped out. And your endless stream of insincere recommendations? They are actively counterproductive in any and all efforts to reach out to new readers.
If you were more honest (if we were), then better books would sell more often. As it stands, I have become dead to your book recommendations. I no longer believe you love anything. I no longer believe you know what love is.
Tags: damn lies, lies, recommendations, statistics
83 Comments