Ryan Call
New at Publishing Genius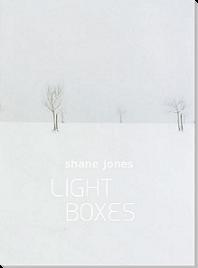 The wonderful cover of Shane Jones' novel Light Boxes is now posted over at Publishing Genius. Also, Adam Robinson has redesigned the site and it looks very nice. Scoot on over to have a look. Or go to the blog to see what Adam has to say about the cover. Pre-ordering information here.
Shane Jones blogged more about the book here. Most importantly, he blogged that the book has been sent off to the printer.
Shane Jones looks like a nice man.
Tags: Adam Robinson, light boxes, Publishing Genius, shane jones
10 Comments