Adam Robinson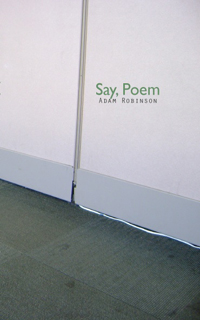 Say Poem
by Adam Robinson
Awesome Machine/Publishing Genius Press, 2010
76 pages / $4  Buy from Publishing Genius
Adam Robinson is one of only four or five writers I know named Adam, but he's the only one with the last name of Robinson. Adam Robinson runs a press named Publishing Genius (the only one named that) and I'm inclined to agree. Robinson has been publishing some pretty awesome writing for the last few years. I've seen him read a few times, and I have to say he's one of the most entertaining readers named Adam I've seen. If he'd take his shirt off, he'd probably be in the top six.
A lot of people use words like "meta" when talking about writing, and it would certainly be appropriate when describing Robinson's Say Poem, except I don't like the word "meta." "Meta" killed my father. It was during a hunting trip in New Jersey. "Meta" said it was an accident; he said he was aiming for a deer. My father looked nothing like a deer. For one thing, he was slightly taller and had fewer legs. For another, he was asleep in his bunk. So instead of using that word, I'll use "George", which was my father's name, to describe Robinson's collection. He would've liked that. The book is very George. Robinson is commenting on the difference between poetry on the page and poetry in the ear in a very George kind of way. The book is split into two sections, two long poems, really: "Say Poem" and "Say Joke". The George-conceit of the first poem is that it is a text of Robinson performing several short poems. It includes often-very-George-commentary, light stage directions, banter Robinson would use, theoretically, between shorter poems within the longer section, either to add context to the poems themselves, or to keep the flow of the collection going. Robinson manages to do this without intruding on the poems too much. My father used to say that it's not what you say it's how you say it. He used to say that, but it's been so long since I've heard it, I don't even remember what his voice sounds like. Isn't that sad? Some of Robinson's poems are sad, too.
Comments Off

on Say Poem
September 21st, 2012 / 12:00 pm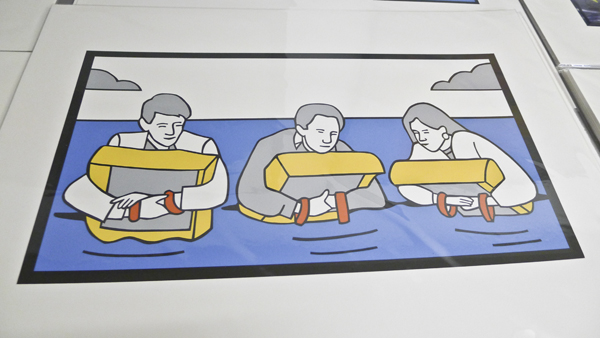 I started a micropress, Tiny Hardcore Press, and it has been an awesome but very challenging adventure. The best part is getting to work with writers I respect to publish awesome books that practically fit in the palm of your hand. There is no worst part but every single day I learn something new. Most of these lessons have risen from my own ignorance. Who just decides to start a press? A press is a small business. I should have done more research. I had put out two books already via PANK, but that's not really research. My first mistake was diving into the deep end when I should have been in the kiddie pool with my floaties. I offer these observations in no particular order.
1. No matter how much money you think it's going to cost, running a press will cost more, like, at least twice as much more and then a little more on top of that. Sure, you can run a press on the cheap, but it is pretty hard to avoid spending a lot of money.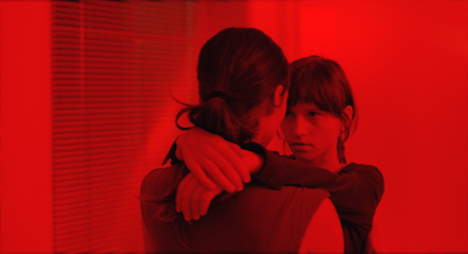 Snow/ice/snow, it is so funny, like a parfait without a hair in it, but not ha-ha funny like a parfait with a hair. I'm not at AWP. Damn. So I'm thinning mints now, but later I'm going to watch Woody Allen movies on VCR. Also I have a doze to bull, but that's personal. Anderson Cooper, son of Gloria Vanderbilt, has been attacked! Again!! Everyone needs a hobby, OK. The flickering of the VCR, or even hens. The last one on Earth who likes to track? Who here likes to track?
(This post a serious evidence of an earlier A. Robinson post [I researched, but couldn't find] that says HTML people basically post anything)
But hey: What are you doing while not at AWP?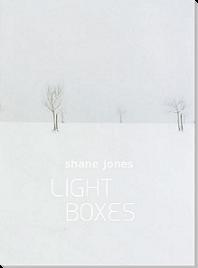 The wonderful cover of Shane Jones' novel Light Boxes is now posted over at Publishing Genius. Also, Adam Robinson has redesigned the site and it looks very nice. Scoot on over to have a look. Or go to the blog to see what Adam has to say about the cover. Pre-ordering information here.
Shane Jones blogged more about the book here. Most importantly, he blogged that the book has been sent off to the printer.
Shane Jones looks like a nice man.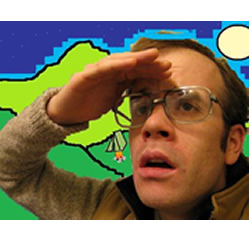 If you can't please Adam, you can't please this V of me. See here now:
HTML GIANT is Secret Santa. What this means is you email htmlgiant@gmail.com and tell them you want to participate and they email you a person's name and then you send them some indie lit present, like a subscription or a book. There are more details, too. Check it out: Secret Santa.

For the occasion PGP is offering Rupert Wondolowski's book, THE ORIGIN OF THE SPECIES AS A HEATED MOLE SUIT, at a reduced price of $9, shipping included. Email adam@publishinggenius.com if you want to order internationally.

Other great Secret Santa ideas are:
a Keyhole subscription
Mud Luscious Press books
Verb Sap by M. Magnus from Narrow House Press
What are other awesome things I've bought in the last couple weeks
A long arm stapler I think is a good present for anyone who cares about indie lit
Abraham Lincoln book ends
Talk has begun re: No Colony 2, maybe you could buy your person a publication in pink
I finally read Altmann's Tongue, that'd make a good gift
Preorder the book Ryan Call will be publishing someday I imagine; THIS IS THE ONE I WANT
Just get them Rupert Wondolowski's book he's been at this game for years and years