Mike Young
New Magazine Monday: A Dog Keeps Chasing Itself Into the Funeral Home Parking Lot And Then Retreating Into the Mysterious Gray Snow
There's so much going on in the literary world right now like dude. To wit: I ate all of a hip young author's string cheese, but I'm going to replace the stock before she's back from vacation, so she'll never know. Pretty soon I'm going to buy dish soap and headphones, so I can clean my plates of bacteria and listen to country music in hunkered intensity, which will up my chug-a-lug and keep me fit to perform services for you, the literary public, including but not limited to announcements of three new online magazine issues: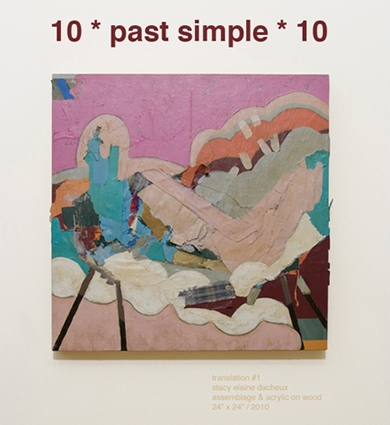 WRITE UP AFTER THE BREAK

WordRiot always features an impressive mix of the lyric gritty and the formally innovative. They've also got great author interviews that tend to function as real conversations. This issue has Robert Lopez talking with Samuel Ligon and Michael Kimball talking with William Walsh.
Two of my favorite fiction pieces in this issue are "Red Wine and Pizza" by Christy Effinger (short but stab) and "Reasons Not to Live in a Castle" by Ruibo Qian (her bio clarifies for us that she is neither cilantro nor plastic).
One of my friends will be chagrined to learn that "Another Ohio"
by Luke Bartolomeo is an excerpt from a novel about a mall security guard. Sorry, B.
LPZ is pop and hard to pin. Wink through poems from K. Silem Mohammad ("I'm not one of those women who freaks out when a bee lands / in my office and drops a large wad of cash on my desk / but I think sissy is okay"), Sandra Simonds ("The teeth / carve a mirror / to cut the face") and Jon Leon ("Then a stud gets up naked to the waste. He slowly parts with the cloud of immersed bodies. I'm like what the fuck. This is a surprise.").
Of people I hadn't heard of, I really enjoyed the WORK the WORK the WORK the WORK the WORK the WORK the WORK the WORK the WORK of Aby Kaupang, Amy Catanzano, Jill Beauchesne, Farrah Field, Karyna McGlynn, and in fact most everybody and if I keep going I am going to list everybody (except maybe–oh nevermind, he is famous, he wrote a funny anti-vegetarianism essay once I think, who cares what I think).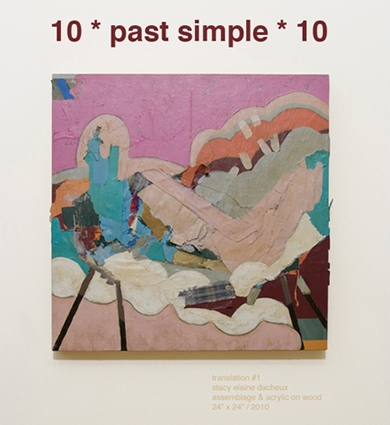 Past Simple I've seen around, but I forget about it sometimes. Some of the poems have audio attached to them, which is always cool. I have to admit, I'm not a huge fan of Past Simple's visual layout: I think it looks awkward and 1996-ish, with its large Times New Roman and its underlined links. But the poetry is terrific, so maybe the editors just care more about salad than dressing, which is okay, right?
Peter Jaeger's poem "Sons of Pioneers" is a nice ode to anxiety swift lick, with this killer first stanza:
We must stay happy etc. Things
are outside etc. What she wants
is what it looks like etc. etc.
What else to say, right? Thankfully Randolph Healy has something else to say about the car park, Rob Holloway has a picnic that includes the lines "I wondered how much like butter / this ghost of an effort to be great / would appear," Ken Edwards has sixty terrific sentences for Michael Finnissy, and David Lloyd has a succulent command of the syllable.
Stop worrying that your bookshelf has too much poetry to ever get rated as Haut on HTMLGIANT and check out Past Simple and La Petite Zine and WordRiot.
Tags: La Petite Zine, Past Simple, Wordriot
16 Comments