NYC Area Alert: Giant Rumpus on Thursday!!!
Posted by
Justin Taylor
@ 11:30 am on January 18th, 2010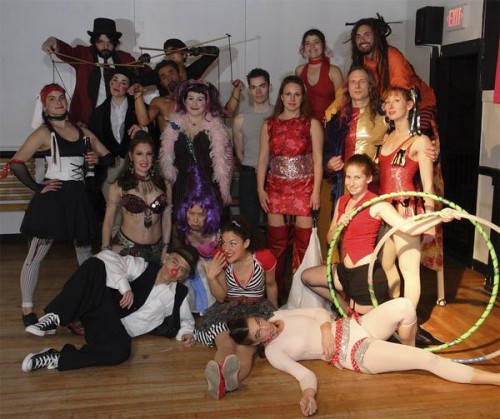 It's actually probably more like Rumpus/Giant, but that doesn't make a coherent sentence. Anyway, as you may or may not already know, we are co-sponsoring The Rumpus 1 Year Anniversary Party, which will be held at Broadway East on Thursday. There will be readings: Deb Olin Unferth, Tao Lin, Rivka Galchen, Stephen Elliott, and that guy Justin Taylor who wrote that book of stories with the long, silly title that nobody can remember. Not that they'd want to. (Though I hear he'll be reading from it for the first time–which *could* be interesting. I mean, theoretically.) Also, the great Jeffrey Lewis, Alina Simone, and Diane Louvel will make music. Gigantic-editor/NOON-contributor Lincoln Michel will DJ, and just to be on the safe side, Khaela Maricich from The Blow will also DJ. Video art. What else? Girls, probably. I mean at least two of the people I've already named are girls, and I didn't even mention Rumpus-regular Rozalia Jovanovich yet; she will be hosting the festivities. So there you go–we're talking at least three girls.