Jimmy Chen
Sommelier Says: Jereme Dean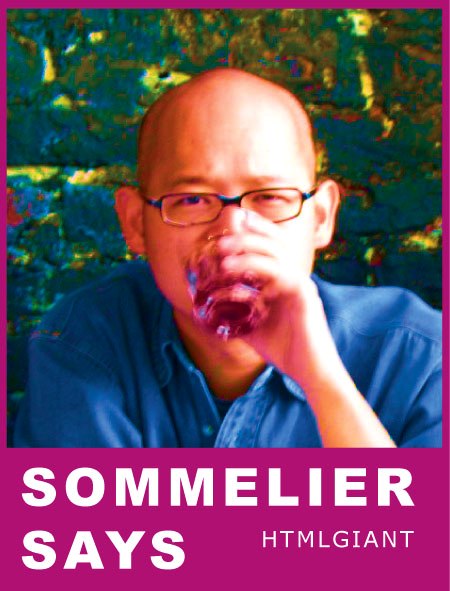 There's so much good whine out there that HTMLGIANT has instituted "Sommelier Says," in which an indignant comment — either here or in our lit-blog vicinity — is studied for its complexities and rich character by this humble Sommelier. Today, we bring you Jereme Dean's recent comment to P.H. Madore:
stop looking for kudos and emotional hand jobs and go your own way
Sommelier Says: Jereme Dean's full-bodied redolence is rather pervasive. Just ask anyone who shares the bus with him on his "three hour commute." A fan of Bukowski and Asian philosophy, his comments consist of grim verity, with hints of aging self-effaced misogyny and underlying currents of abnegation. His spicy black currant tongue, when not intra-labia, peppers this website with astounding truth. Never the diplomat, always the provocateur, his finish is very dry, with deep tannins which evoke the thickest of skins. This whine pairs perfectly with pudding.
106 Comments