Matthew Simmons
Barry.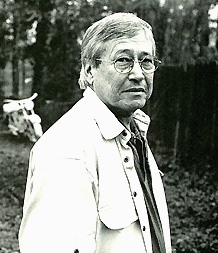 First lines of Barry Hannah's I ever read:
When I am run down and flocked around by the world, I go down to Farte Cove off the Yazoo River and take my beer to the end of the pier where the old liars are still snapping and wheezing at one another. The line-up is always different, because they're always dying out or succumbing to constipation, etc., whereupon they go back to the cabins and wait for a good day when they can some out and lie again, leaning on the rail with coats full of bran cookies. The son of the man the cove was named for it often out there. He pronounces his name Fartay, with a great French stress on the last syllable. Otherwise you might laugh at his history or ignore it in favor of the name as it's spelled on the sign.

I'm glad it's not my name.
Barry Hannah being interviewed by Don Swaim.
I like Barry Hannah a lot. Heard a thing. Sad if true.
UPDATE:
Tags: Barry Hannah
123 Comments