Wednesday, January 4th, 2017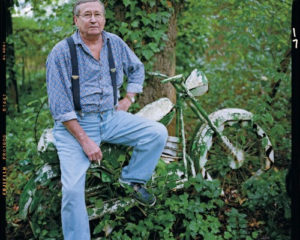 Without saying too much, because you're not here to read about or from me, Barry Hannah has been the biggest writing influence in my life. I don't write about motorcycles or The South or try to foolishly parrot his sentences. The most important thing he taught me was bravery. Be honest. Be brave. Going into 2017, I will try to keep those reminders close.
At the turn of the year, I remembered this beautiful piece written by his son, Barry 'Po' Hannah, shortly after Barry Hannah passed in 2010. It was originally published in the cutting-edge literary journal, Unsaid Magazine. David McLendon (Unsaid's major architect) and Po allowed us to republish it here.
"I don't write under the ghost of Faulkner. I live in the same town and find his life and work inspiring, but that's it. I have a motorcycle and tool along the country lanes. I travel at my own speed." – Barry Hannah