Barry Hannah
Thank you for joiningus for the exclusive HTMLGIANT webcast of the Marathon Reading of Barry Hannah's posthumous Long, Last, Happy: New and Selected Stories. If you were a winner of one of the giveaways from Grove/Atlantic or Square Books, please email your home address to kyle (at) kyleminor.com, to claim your prize.
More information about Barry Hannah at: Wikipedia, Vanity Fair, Boston Phoenix, New York Times, and Mississippi Writers Page.
Order a copy of Long, Last, Happy at: Square Books of Oxford, Mississippi (Barry's hometown bookstore), Powell's, Amazon, B&N, or Grove/Atlantic.
Today's readers were Kyle Minor, author of the short fiction collection In the Devil's Territory, and Nick Bruno, a senior fiction writing undergraduate at the University of Toledo.
This reading is courtesy of Grove/Atlantic and the Estate of Barry Hannah. The webcast was not recorded or archived.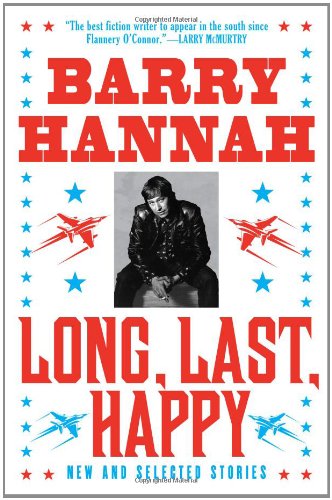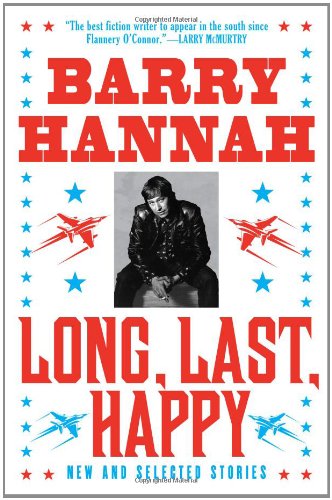 Tonight at Midnight, I'll be reading Long, Last, Happy in its entirety in an exclusive HTMLGIANT webcast. Thanks to the good people at Grove/Atlantic, we'll be giving away copies of the book and exclusive Barry Hannah bookmarks and stickers manufactured by Square Books in Oxford, Mississippi, Barry's hometown bookstore. The estimated duration of the webcast will be 15-25 hours. Stop by, have a listen, leave a comment about your favorite Barry Hannah story.
Live updates (what story I'm reading, how to win a free copy of Long, Last, Happy) starting at midnight on Twitter: follow @kyle_minor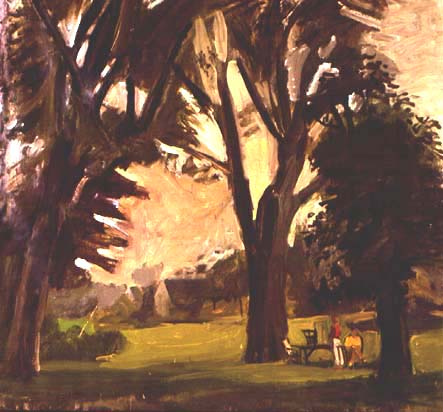 I enjoyed David Lehman's Signs of the Times: Deconstruction and the Fall of Paul de Man so much when I read it in April that I decided to try my luck with another of his several works of nonfiction. I almost picked up Perfect Murder: A Study in Detection, but I've been in a gung-ho poetry mood lately, so instead I opted for The Last Avant-Garde: The Making of the New York School of Poets, a group biography of Frank O'Hara,  James Schuyler, Kenneth Koch and John Ashbery. I encountered this Ashbery quip earlier today in the book, and was going to share it as a power quote, but that's not really in the spirit of Ashbery, besides which now I want to talk about something else, too. Anyway the quote goes like this:
Recklessness is what makes experimental art beautiful, just as religions are beautiful because of the strong possibility that they are founded on nothing. We would all believe in God if we knew He existed, but would this be much fun? (p. 39)