Matthew Simmons
The Failure Six is now available for pre-order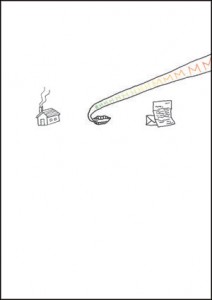 Former Giant contributor and author we love Shane Jones will have his book The Failure Six published by Fugue State Press in January 2010, but those who pre-order now will receive the book and a "surprise" in October.
the surprise is similar to the surprise in those boxes of popcorn
could be a chapbook, could be edited pages not included in the book, could be signed copy
could be a picture of gene morgans mom

—Shane via a gmail chat
The Fugue State Press site also includes an excerpt from the book here.
See also:
Chris Pell's Failure Six illustrations.
Personally, I can't wait to read this.
Tags: shane jones, The Failure Six
22 Comments