Blake Butler
Brandi Wells is a dream person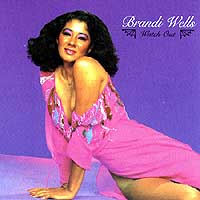 There's a new issue of THE DREAM PEOPLE now live, I like the Dream People, it is a surrealist/absurdist journal that's been kicking for quite some time now, run by the good man D. Harlan Wilson. It seems there aren't enough surreal-related venues out there by far and often when places claim surrealism they mean 'goofy,' but The Dream People seems to be on point with the view, and at the very least is a great read, all -isms aside.
I particularly enjoyed in this issue, Brandi Wells's BABY. Brandi Wells has been doing a lot of interesting work lately, publishing weird, tight and image-ripping short things all around, I really like what she's got her hands in. She also seems to be able to write about ridiculous things in a way that makes them seem sensible, which is harder than making sensible things ridiculous.
Lines like this: "She followed me to the bathroom and watched me piss, told me I wasn't pissing right and I ought to piss better if I was going to be a mother."
I want a Brandi Wells novel.
Tags: brandi wells, the dream people
10 Comments