Justin Taylor
Butler takes Greenpoint: a photo diary
WHAT: Blake Butler, Gary Lutz & Robert Lopez read at WORD Bookstore in Greenpoint, Brooklyn on Thursday, 3/5/09.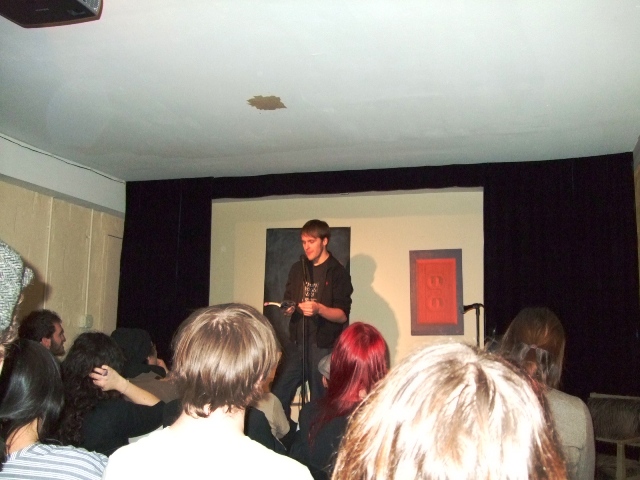 Sorry, I didn't get pictures of the other two. I don't think Gary likes to have his picture taken, actually, and I didn't want to spook Robert by shooting with a flash without warning first. As you can see, I didn't give a damn about spooking Blake. He's staying on my couch while he's in town. Camera with flash is the least of his worries.
AFTER THE READING WE WENT TO THE PENCIL FACTORY
For some reason, Blake is basically the center of every single picture I took last night. It's sort of weird, but I guess the pics themselves explain why. Who could resist that chin?
Tags: blake butler, gary lutz
28 Comments