Justin Taylor
Cover to Cover: NOON, Part 4 – Bill Hayward Day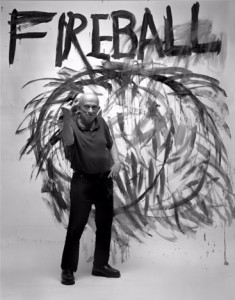 Those of you who have been following "Cover to Cover" probably remember that I ended Part 3 with the announcement that Part 4, about Bill Hayward and his Collaborative Self-Portraits project, would come in the form of a guest-post on Dennis Cooper's The Weaklings, in an unprecedented Giant/Coop crossover. Well, today is the day you learn all about those amazing photos that appear in every issue of NOON, as well as about the man behind the camera and his many other projects. My multi-media Q&A with Bill will be on the top of DC's blog until Monday, but the permanent link for it is here. You can leave any comments on this thread or over at the post on DC's blog. And now, I'm off to get ready to go to You're Not Alone, the Rumpus/McSweeney's/6word event that we gave away tickets to earlier this week. Catch ya'll on the flipside.
Tags: Bill Hayward, Cover to Cover, NOON
2 Comments
May 31st, 2009 / 2:55 am barry—

haha. you get ready to go away?

May 30th, 2009 / 10:55 pm barry—

haha. you get ready to go away?