Justin Taylor
GUEST MEAN: Daniel Nester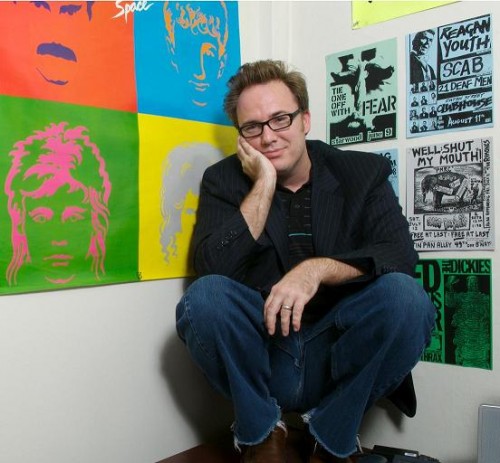 In preparation for MEAN WEEK, I sent out a small call for meanness from some people whom I trusted to have some bile to spill. Pretty much everyone ignored me, or else g-chatted gleefully and cruelly but refused to go on-record (I made non-anonymity a requirement). Only Dan Nester–author of How to be Inappropriate–actually sent me something usable, and so he is the first contributor to a new feature that I hope will outlive MEAN WEEK, and appear as often as needed from now on. It is called "Breaking the Cycle of Consent," where a person announces her or his unwillingness to continue pretending to respect things that s/he has absolutely no respect for. It's not (necessarily) a call for the things in question to change in any way or to "be stopped;" it is simply an announcement to the world that one does not respect these things, and is no longer going to pretend that one does simply for the sake of social codes. Dan is tired of pretending to respect The Lyric Essay.
Lyric Essays. Let's say your poems make discursive sense but lack human emotion. You're in a graduate workshops in Iowa.  What do you do?
Get rid of those linebreaks, honey, and join the growing ranks of lyric essayists!
Or let's say your shitbad poems with, like, math equations in them aren't cutting the mustard. Denver Quarterly won't touch them.  Who you a gonna call?  Lyric Essaybusters!
First Iowa's 80s and 90s products ruined whole wings of poetry. Readers fled accordingly.  Then, just when personal essays and literary memoirs re-entered the public sphere and earns actual book buyers in the 1990s, Iowans take up another cause: to ruin nonfiction.  Their weapon of choice: The Lyric Essay.
Lifted from Camus book cover and bowdlerized by Iowans, who now have a freaking MFA for the thing, the lyric essay, which is basically an excuse to pee on a couple of fire hydrants to mark off academic territory, has produced prose that is at once unreadable and untethered to any human feeling. As George Carlin once said about farts, it's like shit without the mess.
I say: Make it stop. Leave writing non-feeling non-person-aware wankathons to the poets.
Tags: Dan Nester, How to be Inappropriate, lyric essay
71 Comments