Shane Jones
How Hated Is Jonathan Safran Foer?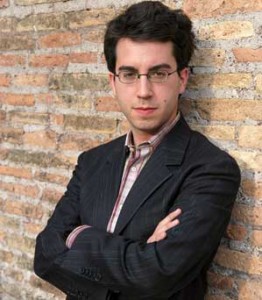 The Guardian just released an article about how much shit talking is being directed at Jonathan Safran Foer. Having never read his work, does he really suck that bad?
All I know is that he's a young successful writer. And from New York. And wears glasses. Wait, I'm looking at his bio photos…I think I hate him…No…Hmm…
From the Guardian comments section:
I always presumed Foer would be exactly the kind of author I would hate. He writes long, self-important books that fill 3 for 2 sections of chain bookstores, marketed perfectly as the clever read for stupid people.
Nice. Read the Guardian article HERE.
Tags: Jonathan Safran Foer
145 Comments