Amy McDaniel
Must We Burn Austeniana?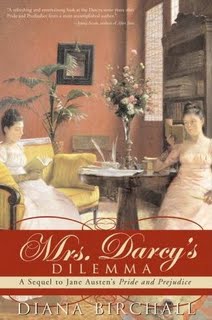 Hi, I'm Amy McDaniel, and this is my first post! In my HTMLGiant audition tape (no longer extant), I staged an argument with someone about Jane Austen. Since it got me this far, I thought I'd start with her.
There are lots of people I like who don't like Jane Austen, and they can be annoying about it, but the real trouble is the people, of whom there are at least 12, who like Jane Austen for weird reasons and then write their own sequels, like Mr. Darcy's Diary: A Novel, The Private Diary of Mr. Darcy: A Novel, Darcy and Elizabeth: Nights and Days at Pemberley. (If only it were 120 Nights of Pemberley.) The name for this particularly legitimized fan-fiction is Austeniana, a word perhaps even uglier than the thing it means. This has all already been much-bemoaned by right-thinking thinkers. But I want to think harder than they did.
Years ago, in a college course on the literature of excess, my classmates and I were assigned to argue one side (our choice) of the question posed by Simone de Beauvoir in the title of her essay, "Must We Burn Sade?" We were to dispose with conventional morality; ie, we couldn't say burn it because it's sick filth, and we couldn't say not to burn it because we shouldn't burn books. I think my group argued for burning because it would fulfill the ultimate destructive vision of the text at hand, 120 Days of Sodom. What I learned is, it's hard to ignore conventional morality! But it's good!
Back to Jane Austen, and Austeniana. I love Jane Austen. We mustn't burn Austen! But what about all her would-be disciples?
So, we can't just say it's bad to write these sequels because they are, well, sick filth, and we can't just say they are okay because any kind of book is okay if it gets people to read and because maybe Austeniana will lead people to the real Jane Austen, and she will teach them! There must be something else. There must be some kind of sublimity in all this that we want to burn like sacrifice or…not burn. Maybe books like Loving Mr. Darcy: Journeys Beyond Pemberley are the ultimate realization of Austen's own vision of destruction.  Did she have one of those? Maybe we won't know till we burn some stuff.
Tags: austenania, jane austen
10 Comments