Blake Butler
Some Jews are OK?
Thanks to Tony O'Neill for the tip off: christwire.org calls Jonathan Safran Foer "A Jewish Star Christians Really Can Follow!".
Some direct quotes from the article:
John Updike crowned Foer the genius voice of his generation, but sadly, the rest of that generation was off growing goatees and clicking around MySpace.

His soaring words put cruel and negative Jewish writers like Gary Shteyngart, Sam Lipsyte and Michael Chabon to shame. All they write about is chasing homely girls and how they lack the jocky virility to open a mayonnaise jar. Pathetic!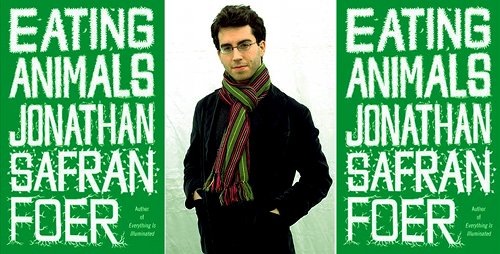 Snap! Take that Lipsyte, ya hack!
Tags: Jonathan Safran Foer, sam lipsyte
56 Comments