Jimmy Chen
The ecstasy of a faint outdoor wind: A photo essay by Philip Roth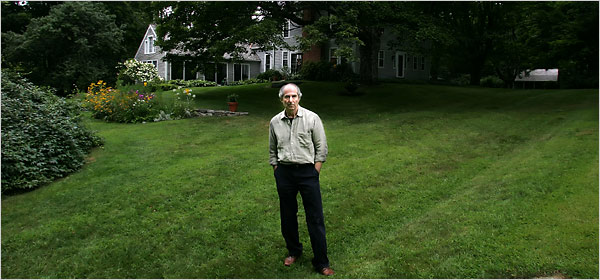 Hi, I'm Philip Roth, the author American Pastoral and other books without so much foliage. I love the smell of fresh cut grass and foreskin. But hey, enough with the Jewish jokes. Whenever the camera crew comes to do a profile on me, I say "Hey, I have an idea — it would be nice if we went outside."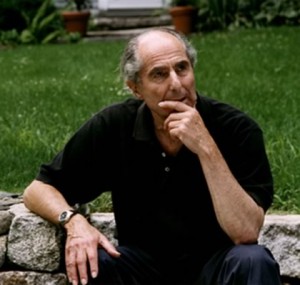 I'm thinking. I'm thinking about America and the plight of the 'other.' I'm thinking about a waspy girl I once wanted to make love to. I'm thinking of that protestant ass. I'm thinking of my shopping list: eggs, broccoli, extra virgin olive oil, national book award, toilet paper. God I love being outside at or around dusk.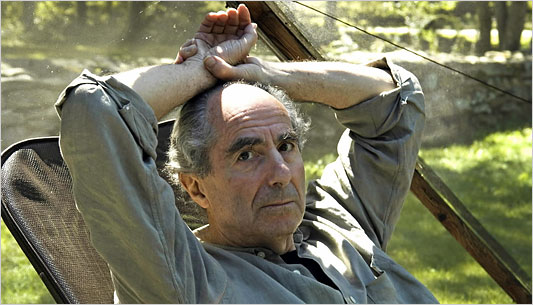 Let me tell you something mother fuckers: it's not easy writing all day. Sometimes I like to take a long walk by the stone wall and sit down and wait for a mojito — which never comes. If one were to magically appear in my lap, I'd believe in surrealism once and for all; but for now, social realism will have to do.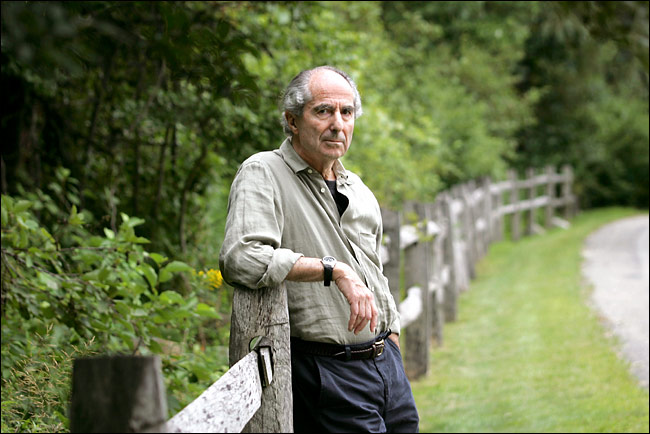 So I took this long ass walk on an idyllic New England back road and now I'm really parched, which presents my lack of a mojito in a new light. Let's not get into the post-colonial implications of rum. I just need a drink, and I'm not trying to pull a Henry Miller on you. Mmm, I think I just saw Salinger down the road…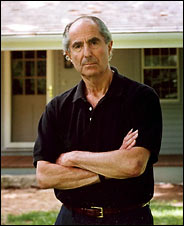 Okay I found my way back to my house. All you iPhone kids take your google map geographical certainty for granted. You don't know what it's like to not have a home — to be a constant visitor in your own country, to be 'nationalistically homeless.' I tried using that line on my property tax collector. Didn't work. Where the fuck is my mojito?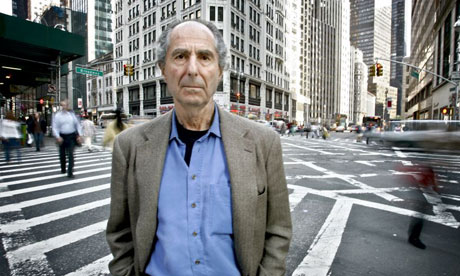 Yah — I get around. It's not all verdant with me. I'll swing by the city now and then to meet with my publishers. It's called a per diem you 'internet writers,' christ. The power lunchin' boys at Houghton Mifflin really understand the redeeming power of a rare steak w/ Martini. Finally, I did get my mojito. The point is, I'm still outside.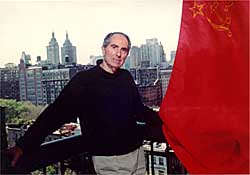 If I have to be inside a building, I prefer to be on the balcony. If there's a communist flag waving around, all the better. I didn't actually marry a communist, but it makes for quite a provocative title.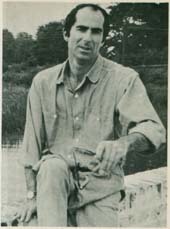 Let's just say I've always liked being outside. The American voice is subconsciously outdoors, think Whitman and Thoreau. My old girlfriend of mine took this picture. I was reconstructing a version of the 'Humpty Dumpty' tale, sitting on a wall and all. Humpty Dumpty sat on a wall/ Humpty Dumpty had a great fall/ All the king's horses/ And all the king's men / Were anti-semites, amen.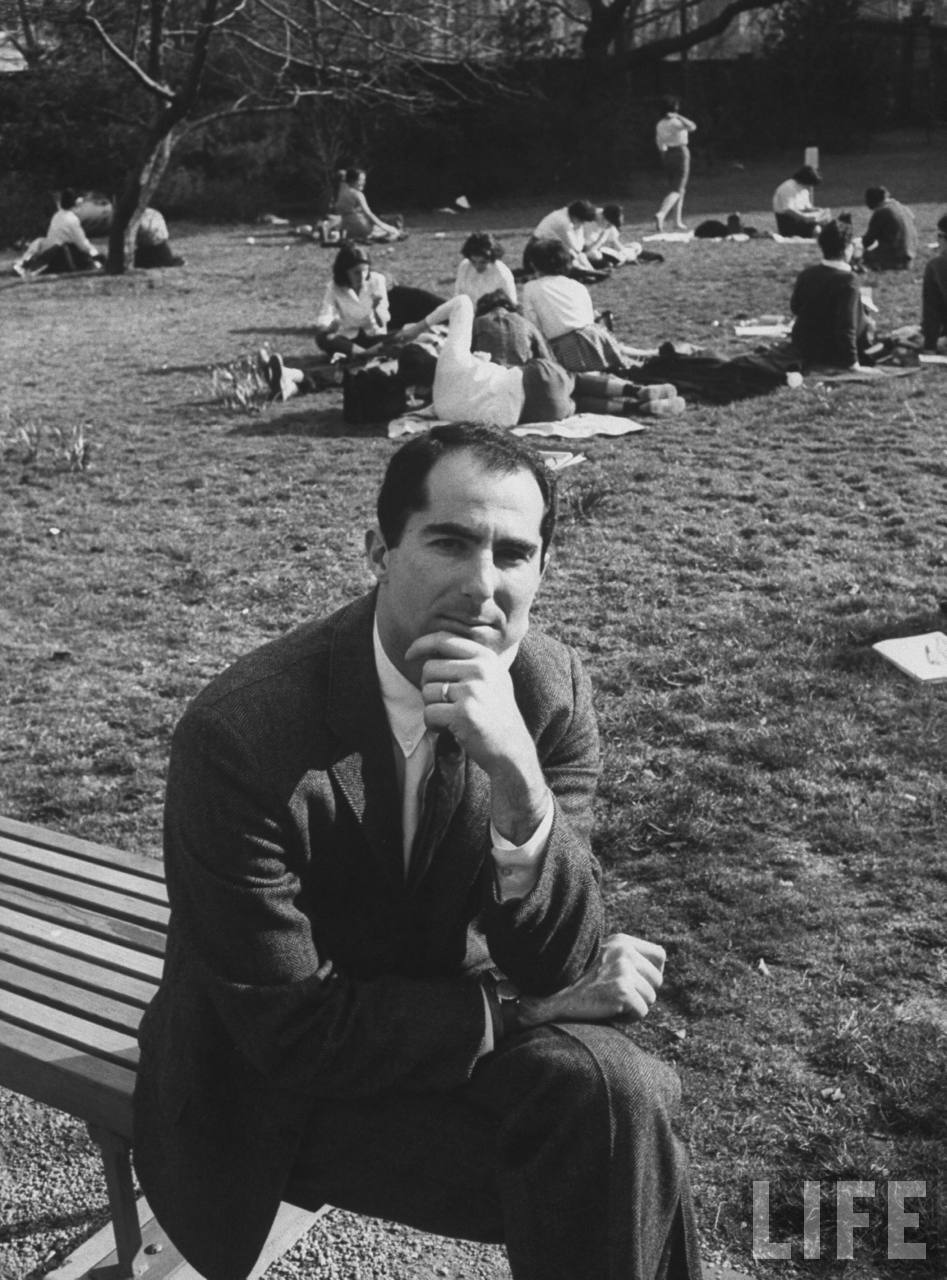 It was the summer of another breathless year, those which leaned from the past assuredly. Our fated generation, supine on some urban park, didn't fear the imminent demise as much as a grass stain on our ass. I dreamed of an endless futon on which we could sit, before the English Department could tell us to go back inside. What sounded like a whisper was an eternal sigh. With each open mouth, two lungs collapsed. This was the end of America.
Tags: american a peril, philip roth
27 Comments