Adam Robinson
A Few Thoughts on Promotion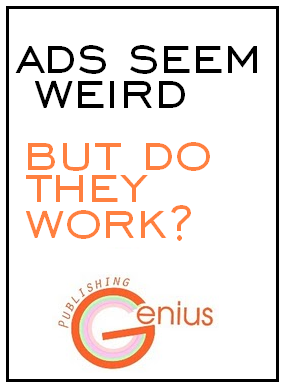 A few weeks ago Justin Taylor's book, Everything Here is the Best Thing Ever, was threatening the NY Times bestseller list. It was, like, #1000 in sales at Amazon. My first thought was, HYPE. I thought, "Nah, it can't be all that good, it's just a book, who cares, he's not my friend, I'll buy it but whatever, HYPE." I'd seen an ad for it on the back of Book Forum. HYPE.
BUT DAMN. Everything Here is the Best Thing Ever is a beautiful book, one of the most affective for me since I read The Sorrows of Young Werther 10 years ago. I don't know why my reading of Justin's book keeps bringing me back to Goethe, or that book in particular, but I suspect it has something to do with the exactitude of Justin's character writing. He has a great ability to recognize and highlight the multidimensionality of his heroes, with their problems and qualities and pains. There is a thing, a depth, going on in great art. Justin captures this depth in a way that is lacking in many of the books I read (or try to read), indie or otherwise.
The stories have inspired in me many grand and minute thoughts about life — his life, his characters' lives, and far more importantly: my own life. What it hasn't done is made me wonder, "What is he trying to do here with this story." Sometimes I can tell a book is doing something important and I try to figure out what it is. With Everything I can tell some greatness is happening and I don't need to figure it out. Not because I know already, but because I don't wonder about it. Save that for the critics, I'm into enjoyment, which Justin doles out generously.
Also, I am impressed that Justin managed so much whoa without turning to the meta game, which is where my real affinities lie. He doesn't baffle the reader with good tricks. He just writes stories well. (In this regard, I'm a little confused about the comparison to Donald Barthelme.)
But I'm only about halfway through the stories. Even so, I wanted to say this: whatever the hype tells you or however it makes you feel: Justin's book is great.
That's not the point of the post, though. I'm just using it as introductory material. The point of the post is: promotion is hard. It's really hard and the rest of this overlong post doesn't get to the complexity of that thesis.
There was a great story in Ninth Letter, in the current issue. I believe it's by Cathy Day. I believe it's called "Your Book." Someone in the comments can confirm this. I'm at work and my copy is at home, and also Ninth Letter's website is pretty bad (but that's okay because their journal is pretty much a paper Internet). Anyway, the story is about how a book becomes commercially successful. It tracks the life of a book, kinda. The story talks about the "5 Pops." I had never heard of this, but it totally makes sense. Basically it is a theory that people buy something after they see it five times. Like first you see a poster for a book then you see it on Goodreads then you see your friend reading it then you hear about it on NPR then you see a mention of it on Facebook. Then, boom, payday.
Okay, it's not hard to post stuff on Facebook and Twitter, but it's hard to do it in a balanced way, so as not to "overexpose" yourself, so as not to make people hate your assface.
Here's how to do promotion: email people individually and say, "Hey bro, my book just came out. I dig your blog and was wondering if I could get on it somehow, like you could review the book or maybe interview me or I could write a guest post." I do this, I suppose.
There's this total jagoff part in The Brandon Book Crisis where Shane Jones emails Brandon to say congratulations on getting his book published—that's all he's doing in the message, just congrats and I'm looking forward to reading it—then Brandon and Tao talk shit about Shane, saying that the whole point of his email was to promote Light Boxes, and they conclude that being 'real' will pay off better. I think, maybe, those guys are such promotional machines that they see every interaction as a promo opportunity, and they assume everyone else does too. How 'real' is that! (Note that I think Brandon, Tao and Shane are all good guys and they all tell good jokes.)
Becoming cynical, losing the ability to connect to people as people — becoming a promotional machine — is a possible danger. You don't want promotion to overwhelm the quality of the work, unless, like Tao Warhol, in a lot of ways, promotion is the art. On the other hand, a much more present danger is not promoting enough.
Last night my band, Sweatpants, played a show. I thought someone in the audience called out, "Awesome Machine," as if it was a song we could play. I was wrong, but we played it anyway – it's just goes Dave and Jamie play while I try to breakdance. It's a pretty good song. But the point of this paragraph is to tell you that AWESOME MACHINE is an awesome pair of words, and I own them now. It's the name of my new press. I was talking to Maggie and she said, "Say it early and often." I wish I came up with "early and often." The gist of "early and often" is talk constantly about what you're doing. Draw your logo on every cocktail napkin everywhere. Don't get all hand-wringy about it. Do it till it sticks and if it doesn't stick, try something else.
Awesome Machine Awesome Machine Awesome Machine.
What are other promotional techniques? Contests, postcards and buttons, ad trading, blogging, being 'real', doing interviews, print ads, writing bad stories and publishing them all willy nilly. I don't know.
The thing is that I really believe you should know about WORDS by Andy Devine, or whatever other thing I'm going to work my ass off telling you about. I am not just advertising to you so that I will get rich or famous, but because you are my target audience (you with ears to hear, eyes to see), and since I like WORDS so much, I think you will too. Maybe you don't have to buy it, but it would be great for you to just know about it. I think the information provided in a promotional way will improve the quality of your life.
I have to make a book for my MFA thesis. It's kind of funny, because with Publishing Genius I have made about 10 books, and hot damn I just had a book released by a pretty estimable press which has also put out material by the likes of Garrett Caples, Carol Mirakove, M. Magnus, Rod Smith – you know, people who have been at it for a while. So since my real book just came out I was worried about what I would do for this fake, self-published book. I came up with the name for the press though. It's AWESOME MACHINE. Having done that, I am much more excited about my new book. It's called Say Poem.
The MFA program I'm in is pretty cool though. It has a strong orientation toward self-publishing, in other words, go there and pay to learn to do it yourself. But here's the thing they don't teach there: creating a book is just one step in the publishing process. In fact, it's the easiest step.
Here are things that are more difficult and less fun than producing the book: developing an administrative platform, tracking sales and potential sales, maintaining a ledger so payments can be made to authors, balancing that ledger with payments from bookstores and distributors, staying on top of distribution, and of course, the most important of all: promotion.
Promotion: because more people than your friends and family will buy your book.
That last sentence is true. No problem. People will buy anything, c'mon, geez, the world is America. But they have to know about it. They have to see it five times. So while I'm not entirely comfortable with book giveaways and praying to Gawker and buying 1/4" ads in the New Yorker, and while I'm afraid that these things will consume me as I try to get others to consume my work, I'll probably do it all anyway. I believe in what I'm doing.
Tags: awesome machine, Justin Taylor, promotion
63 Comments