Lily Hoang
Book Selling Strategies 101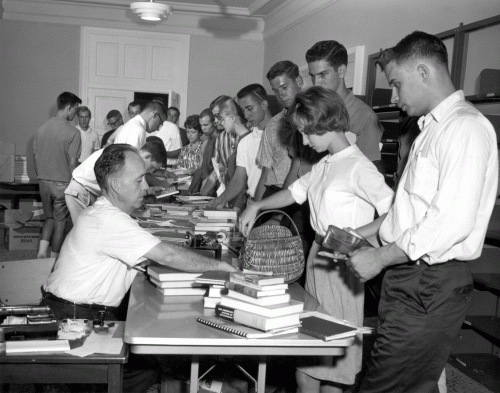 Last week, I had a book launch for The Evolutionary Revolution, which came out a while ago, sure, but whatever. It was fun times. It was at a small, independent bookstore. I read in front of the cash register. The bookstore was packed, and I sold a good number of books. It was a "best selling" night for the bookstore.
But then, last night, I went to a friend's place and met another writer who had his book launch over the weekend at Indigo Books (the Canadian equivalent to Barnes & Noble or Borders), and he told me for his launch, he didn't read. O no no. They set up a table right at the entrance to the bookstore and had him greet customers as they came in. By the pure virtue of his being a writer—A real writer who wrote and published a real book! How amazing is that?—people bought! He sold more books than I did. And he didn't even read.
I am baffled. I can't believe an unknown first time novelist could just sit at a table and sell books without doing anything else. Am I crazy? Does this make sense to anyone else?
If Diane Williams or Philip Roth or Don DeLillo or even Margaret Atwood were sitting at Chapters not reading and just signing books, maybe I'd go. Maybe I'd even buy one (unlikely). But you'd have to pitch a pretty impressive game for me to buy a book from an unknown writer who does nothing but sit.
Would you buy a book (I think it was $20) from a writer you were completely unfamiliar with if she/he didn't read from it? What would be the selling point? And yet, and yet, it worked.
Tags: book selling, reading
29 Comments