Blake Butler
Paris Review Blog 404
This is why I like the internet somewhat: Joyce typos caused by quick updates even from the glossies.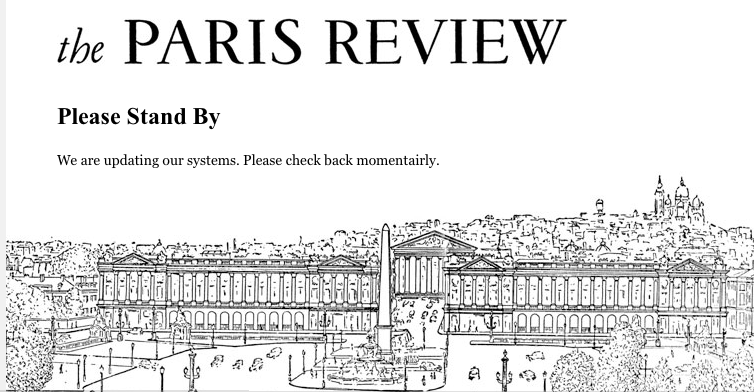 Or maybe it's no typo? Maybe "momentairly" is a more beautiful way to remind you that on the internet part of the fun is the making of whoompers, and sometimes whoompers are the charm.
Anyway, in however long it takes a momentairly to pass (perhaps it is over by the time you are reading this, realtime, shooing this icon to the PR web fodder bin), the Paris Review blog will return with a two week series of guest posts featuring Lydai Davis considering the act of translation, which we could surely use some help with anytime.
Tags: Lydia Davis, Paris review
27 Comments