Justin Taylor
Let's Get That City Good and Opened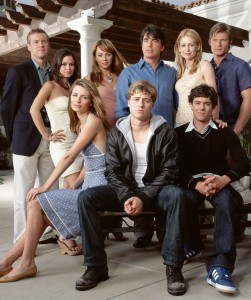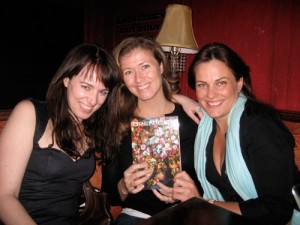 Three pieces of news from our friends at the other O.C (above, not left).
First, from the Department of How Time Flies- has it really been a year since the last Open City benefit? Well, judging by the fact that the linked-to post is from exactly a year ago tomorrow, I would say "yes." Last year's event, at the National Arts Club, featured (among other things) an open bar and a reading by Billy Collins–the two went very well together. This year the benefit is being held in a private residence (wanna bet it's a nice one?), and will feature a reading by Walter Kirn, author most recently of Up in the Air, which you might remember that Hollywood liked so much they Clooneyed it. (Aside: anyone other than me remember (read= "love") Kirn's first book, My Hard Bargain, a taut, brutal little collection of stories edited by some guy named Gordon Lish?) Anyway, it ought to be clear to you by this point that whether it is publishing books and the magazine, or whether it's fund-raising, the one thing Open City does not do is screw around. These guys define what it means to be indie without being small-time, by which I mean to simply say that I think they are great, but the casual reader may wish to steel her reserve before clicking through to check out all the details and price tickets. If it's a bit out of your range (dollars-wise or distance-wise), no shame in treating yourself to a shiny new subscription, and/or a couple of books, and calling it a day.
Second, from the Department of Education. The First Annual Open City Summer Writing Workshop will be held at the NYU Writers House over a long weekend in high July. The core faculty is Thomas Beller, Jason Brown, Martha McPhee and Said Sayrafiezadeh. Visiting writers include Mary Gaitskill, Sam Lipsyte, Edmund White, David Goodwillie, and the great David Berman–plus a whole lot more; interested parties should avail themselves of the full details, which live here. Good times!
Last but not least, the 2010 RRofihe Trophy is currently accepting submissions, and will be through October 15. At first I thought (read="hoped") that this somehow had something to do with Katie Roiphe, but it turns out to really about short fiction, which is pretty good, too. It's a contest, to be judged by Rick Rofihe of anderbo.com, and the winner gets $500, an actual trophy, and publication in Open City.
And that's pretty much everything I can possibly tell you about Open City, short of the colors of their underwears. Reader–would that I could.
Will the Open City benefit look like the above? Mischa Barton wonders, but is sad because she knows that she will probably never find out.
Tags: Open City
2 Comments
May 18th, 2010 / 11:53 am Brendan Connell—

Why promote things with reading fees? Isn't that sort of like, um, gambling?

May 18th, 2010 / 3:53 pm Brendan Connell—

Why promote things with reading fees? Isn't that sort of like, um, gambling?