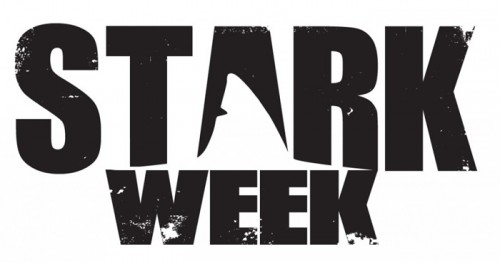 TIME FOR YOU TO WIN STUFF
For our final two installments of Stark Week, we're going to turn things over to you guys. Thanks for reading all this stuff about this book, which as I said a long time ago (last Monday) I really do feel is worth checking out and talking about in a big way. I hope you have felt the same and have enjoyed these posts! I asked Sam to do a video where he read a poem and came up with a contest idea. One of the least shy people I know, Sam felt paradoxically shy about making a video (maybe because he is an old ghost man), but I think he did a good, spookily red job.
Here's how the contest works: check out Sam's poem from the last book of The First Four Books of Sampson Starkweather, which is about a crazy place he lived, and then talk about the craziest place you lived in the comments. Craziest place—as judged by Sam and maybe his girlfriend or his friends or his pizza delivery guy—will win a free copy of The First Four Books. If you don't feel like watching Sam's poem or watching him make fun of me in the beginning of the video (cuz, like, you have really busy Sundays in your life), just leave a comment! Win a book!
Deadline: 11:59 PM Wednesday July 24th