Judge: Shane Jones
ToBS R1: lit blogging at age 35 vs. tweeting at age 45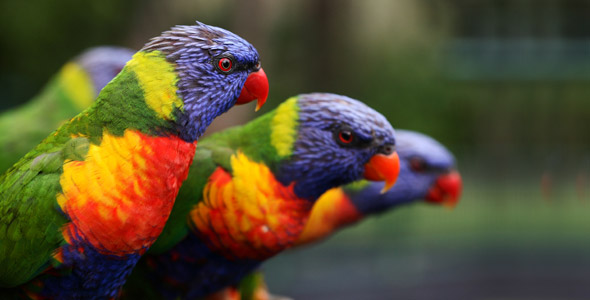 [Matchup #22 in Tournament of Bookshit]
Using two specific examples I will discuss lit blogging at age 35 versus tweeting at age 45 and declare a winner. I'd like to note that this entry is merely in the spirit of Mean Week. I respect both Matt and Deb. The idea alone that I thought of their names when considering this topic should only be aligned with admiration. And neither is a true winner. If you're involved in any way – writer, reader, twitter user, lit blogger – in the "lit scene," you're a loser by default. Happy Mean Week, nerds.
Example One: Lit blogging at age 35
Lit blogger Matt Bell at age 32* discussing publication in PANK (see blog post dated 2/9/2010 titled "Mantodea in PANK 4"). Bell, married (see countless facebook and twitter references to "beautiful wife Jessica") lit blogs 489 words on the occasion of receiving his contributor copy of the rarely read cover-to-cover publication.
In the post, Bell types wince-inducing lines such as, "Curiously, this is the last strictly realist story I've yet written." But he cleverly alters the potentially ham-fisted self-congratulatory post (in an unusually brash move, Bell includes the opening graph of his published story in his post) by listing all 60+ contributors, thanking the editors in a seemingly heartfelt way, and in what can only be described as lit blogging genius, diverts attention away from his acceptance by enthusiastically noting how he also received a copy of Aaron Burch's chapbook, which, not mentioned, is published by the editors of PANK. Well done, Mr. Bell.
Bell's positive attitude, his dedication to supporting literatures neophytes by lit blogging, and his love for his wife is exactly why he is respected by many and blocked on my facebook.
I can clearly imagine Bell completing his "Mantodea in PANK 4" post then enjoying an evening with his wife. Perhaps a meal (see Bell's October 28 facebook post "Now writing in a bar, waiting for the lovely Jessica to get off work so we can go to dinner.") followed by a romantic evening and morning fornication to continue a blissful life (see November 9 wall post at 9 am from Jessica to Bell: "I'm glad that I got to spend a few extra minutes with you, too. Hope you have a good day. Love you!") Noted – Bell likes the post and also comments "I love you," which Jessica in return likes.
In conclusion, Bell has nauseatingly balanced both lit blogging and a successful married life and you will hear about it. His age seems to have no negative or positive effect on his lit blogging.
Example Two: Tweeting at age 45
May 13, 2011 tweet from Deb Olin Unferth (age 43*, possibly divorced, unquestionably alone – see tweets "Where is everybody today? I'm all alone in here" on November 12 and January 15 tweet "3:19 a.m. is anyone out there? oh world…") reads: "why the hell is everybody going to see bridesmaids? what the hell is bridesmaids?"
The inquiry about the critically mixed-reviewed blockbuster receives no reply or retweet. Increasing the devastation, the tweet takes place on the film's opening day, leading one to believe Unferth has paid attention to the release of the raunchy female-driven comedy and contains slight interest in seeing it. If not for interest, Unferth has consumed enough television to be aware of not only the movie, but the precise release date. Crippled with loneliness, Unferth sounds her tweet (pretending to not know what the film is) hoping for either an invitation or ironic reply. Neither take place.
Unferth has always transcended her disabilities (see age, financial status, choice of bio photos, society dominated by white men like Matt Bell) and has aligned herself with some of the trendiest and respected creative outlets (see McSweeney's, Ben Marcus, VICE, etc). She is viewed by the hipster literati as perennially youthful, and I can easily imagine the waifish scribe brunching at Brooklyn's Le Gamin while indifferently flipping through her latest contributors copy of NOON.
However, Unferth's choice to join twitter on November 25 of last year has been more of an exercise in desperation (see self-promoting retweets and @'s which consume more than 40% of her feed) and lameness (see embarrassing December 2, 2010 tweet "My mom, doing her best to keep up, tells dad that I've become a "twit" now. That's TWEETER, mom!") than a further expansion of her ironically puerile and laid-back humorous prose.
In conclusion, twitter has grotesquely morphed the now entering middle aged Unferth into a stream of clichés and retweets, thus aging the user.
WINNER:
It's difficult to decide, especially when the extreme over-the-shoulder close-up of Bell with "I fucked your Mom smirk" is cindered into your brain (see Kyle Minor's insufferably academic HTMLGIANT interview "A Correspondence with Matt Bell"). And Unferth, on many occasions, can be funny and very likeable on twitter. I hear she bakes cookies. Perhaps age alone is the deciding factor. Or the large field lit blogging allows gives Bell the slight advantage. Additional age-disparity studies (Lin vs. Kimball; Baumann vs. Cooper; Bailey vs. DiTrapano) would be helpful in reaching a conclusion, a winner. But judging on a strict "who is happiest" criteria, the winner is Bell and lit blogging at age 35.
*I realize both samples don't apply exact age. For the study I used a 10 year difference.
– – –
WINNER: lit blogging at age 35
Tags: lit blogging, tweeting
36 Comments