Blake Butler
Michael Kimball Guest Lecture #3: The Rough Parts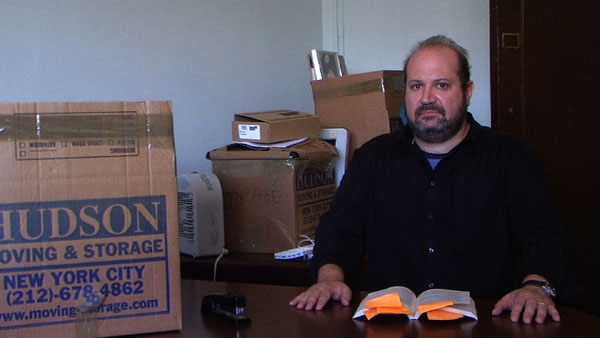 Here's a quote from Rachel Carson: "The discipline of the writer is to learn to be still and listen to what his 
subject has to tell him." I always read "still" as "sit still," which makes me think of this quote from Harry Crews (via Opium): "Sometimes you need to affix your ass to the chair." That is, sometimes, sitting down and doing the work can be the most difficult part of being a writer. Sometimes, it's the other parts of life that get in the way. Other times, it is the fiction itself, how we think about the fiction at different points in the process.
So how does the writer get through the rough parts, the blank parts, the parts that we know suck? Virginia Woolf says it is determination: "It is worth mentioning, for future reference, that the creative power which bubbles so pleasantly in beginning a new book quiets down after a time, and one goes on more steadily. Doubts creep in. Then one becomes resigned. Determination not to give in, and the sense of an impending shape keep one at it more than anything."
And I like the way Sam Lipsyte talks about it: "They're the best of times, when it's going well. Or at least if you're under the delusion it's going well. The delusion is important if it keeps you working, if it gets you to something genuinely good."
This can also be considered in quantifiable terms—amount of time, number of words. I know a writer who gets good work down in one hour a day, but that hour is a planned part of every day, and the writer, her mind, is ready for it. I think it's what Aimee Bender is getting at with this: "I think the way to get the unconscious revved up is to make a little contract with time, i.e. I have to sit at the desk for this long every day, a set amount, and that's just the law. I believe in laws like that. Then the unconscious knows what's what … and it will follow those laws."
And there's this kind of famous quote from Ernest Hemingway: "The best way is always to stop when you are going good and when you know what will happen next. If you do that every day … you will never be stuck. Always stop while you are going good and don't think about it or worry about it until you start to write the next day. That way your subconscious will work on it all the time. But if you think about it consciously or worry about it you will kill it and your brain will be tired before you start."
I've always liked that bit of Hemingway. And now there's plenty of psychological research that supports his idea. Our subconscious minds will work on our writing for us while we're doing other things. This is why I often end my writing sessions by making notes (could be a list of words, a sentence fragment, a topic) or asking myself a question about the piece I'm working on (I don't try to answer that question; I just put it out there, get it in my head, and then when I come back to the page, I'm usually ready to go).
In fact, much of my first novel was written while I was riding the subway back and worth to work. I never had time for more than a few sentences or corrections or notes, but I would do this twice a day and then input those pages at home at night—and then start the process over, every day. It took me over five years to finish that novel and I averaged fewer than twenty words a day during that time, but I just kept going and, eventually, it accumulated into a novel.
So let's say you want to write 100 words day, 100 good words. In two years, you will have a 73K-word novel or collection of stories. Or let's say it's 1 page, one good page. At the end of the year, you will have a 365-page novel.
How do you get yourself to sit down? How do you push through the parts that suck? How do you quantify what you do?
Tags: aimee bender, michael kimball, sam lipsyte
37 Comments