A D Jameson
The collected films of B S Johnson are finally getting a video release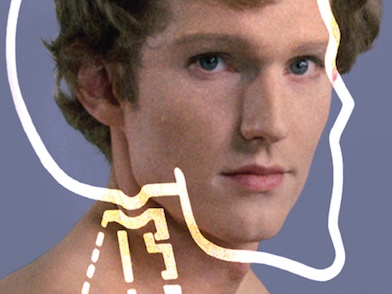 Entitled You're Human Like the Rest of Them. Both DVD and Blu-Ray formats (Region 2 / PAL). Comes out on 15 April. Includes:
You're Human Like the Rest of Them (1967, 17 mins): multi-award-winning tale of a teacher confronting his own mortality [click here & here for more info]
Paradigm (1968, 9 mins): William Hoyland gives a performance of supreme virtuosity in this arresting experimental film
The Unfortunates (1969, 15 mins, DVD only): Johnson brings aspects of his book to life in this short BBC TV film
Up Yours Too Guillaume Apollinaire! (1969, 2 mins): humorous animated take on the calligrams of the famous poet and eroticist
Unfair! (1970, 8 mins): provocative agitprop piece with Bill Owen
March! (1970, 13 mins): documentary made for the ACTT union
Poem (1971, 1 min): poignant short set to the words of Samuel Beckett
B. S. Johnson on Dr. Samuel Johnson (1972, 26 mins): a learned and full-bodied appreciation of the great writer
Not Counting the Savages (1972, 29 mins, DVD only): Mike Newell s adaptation of Johnson's intense play, made for BBC TV's Thirty Minute Theatre
Fat Man on a Beach (1974, 39 mins): part documentary, part creative exploration, this was a highlight of 1970s TV programming
This should be enough to make anyone's Fat Tuesday.
& if you haven't read B S Johnson, then what can I say but you're missing out.
Bonus movie review: I watched the 2000 movie adaptation of Christie Malry's Own Double-Entry, one of my all-time favorite novels. I'm sorry to report that it was awful.
Tags: b.s. johnson, You're Human Like the Rest of Them
3 Comments
February 12th, 2013 / 4:24 pm Gregory Howard—

holy crow, that's awesome news.

February 12th, 2013 / 4:49 pm A D Jameson—

Hi, Gregory Howard! Yes, it is!