b.s. johnson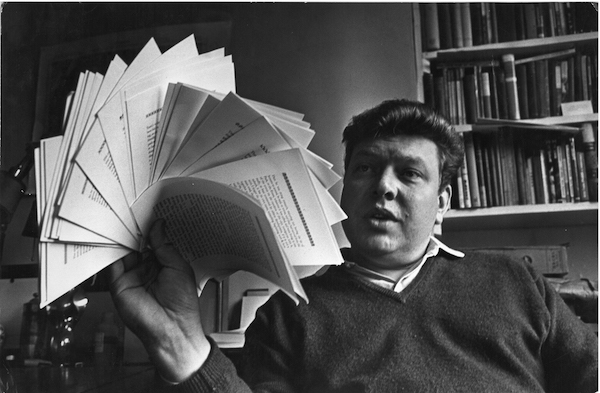 I'm not sure you could come up with a better name for an experimental writer than B.S. Johnson: it sounds like someone both regal and a joke, which for the English writer of this name, who walked a strange line between outsider artist and one at the cusp of avant-garde, it could hardly be more fitting. B.S. Johnson was decades ahead of his own time, both in the fuck-all way he approached the act of narrative, and the very outline of his life. His was a career that would not begin to find its traction until long after his death, and for my money, still not to the level he deserves.
From the beginning, it was clear that Johnson wanted little to do with the bullshit tropes of how a book is known to work. Raised by a working class family and spending his early years working as a bank clerk, he eventually taught himself Latin and left the workforce for college, then began writing as an assault on what he critically referred to as the "neo-Dickensian" output of those who would become his literary peers. READ MORE >
Random
/
Comments Off on "Surely no reader will wish me to invent anything further" : On B.S. Johnson's Christie Malry's Own Double-Entry
December 28th, 2016 / 12:10 pm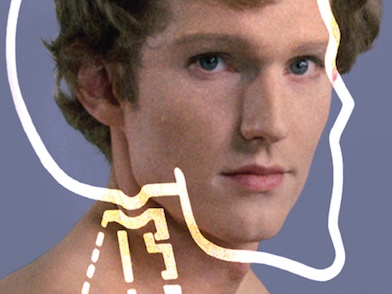 Entitled You're Human Like the Rest of Them. Both DVD and Blu-Ray formats (Region 2 / PAL). Comes out on 15 April. Includes:
You're Human Like the Rest of Them (1967, 17 mins): multi-award-winning tale of a teacher confronting his own mortality [click here & here for more info]
Paradigm (1968, 9 mins): William Hoyland gives a performance of supreme virtuosity in this arresting experimental film
The Unfortunates (1969, 15 mins, DVD only): Johnson brings aspects of his book to life in this short BBC TV film
Up Yours Too Guillaume Apollinaire! (1969, 2 mins): humorous animated take on the calligrams of the famous poet and eroticist
Unfair! (1970, 8 mins): provocative agitprop piece with Bill Owen
March! (1970, 13 mins): documentary made for the ACTT union
Poem (1971, 1 min): poignant short set to the words of Samuel Beckett
B. S. Johnson on Dr. Samuel Johnson (1972, 26 mins): a learned and full-bodied appreciation of the great writer
Not Counting the Savages (1972, 29 mins, DVD only): Mike Newell s adaptation of Johnson's intense play, made for BBC TV's Thirty Minute Theatre
Fat Man on a Beach (1974, 39 mins): part documentary, part creative exploration, this was a highlight of 1970s TV programming
This should be enough to make anyone's Fat Tuesday.
& if you haven't read B S Johnson, then what can I say but you're missing out.
Bonus movie review: I watched the 2000 movie adaptation of Christie Malry's Own Double-Entry, one of my all-time favorite novels. I'm sorry to report that it was awful.
There is a split in experimental fiction, it would seem, which is hardly a split: a duality which is hardly dual. Articulating it, in addition, will not add to or subtract from what I'm provisionally calling "experimental fiction." I am not going out of my way to break open or unmask a binary which has, till now, subsisted in relative silence. The following is a brief and incomplete diagnosis–neither positive nor negative, or else both at once. Most importantly, perhaps, these are not two distinct regimes (again, a split which is hardly, or is not, a split). Nor should this be taken as a statement of fact, but as a condition which I've begun, more and more, to see in what I read.