July 26th, 2009 / 9:27 pm
Mean
Jimmy Chen
Index of Poetry Slam Looks
I've always been fascinated by all the hand and body gestures employed in the reading of slam poetry. Slam poetry's cultural rhetoric is often that of political disenfranchisement and harsh urban experience, so there's a certain indignation which at times feels, to me, insincere. But hey, I'm a middle-class wounded narcissist, so there. What follows are my theories about what each gesture and/or overall gestalt means.
I. THE "LET ME TELL YOU HOW IT FEELS TO ME" LOOK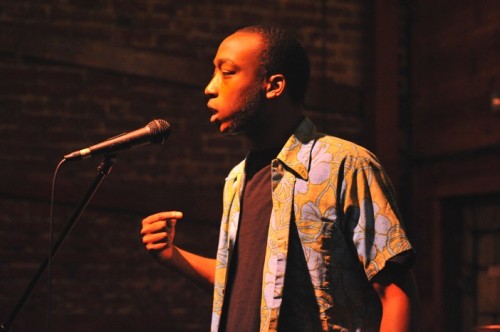 Here, the poet points at himself — kind of like "extreme first person," where self-absorption is interpreted as introspection. This guy is probably saying: I just got back from Hawaii / where I gots this shirt bitch/ thems Hawaiian's ain't down with us black folks/ pacific ocean demotion y'alls.
II. THE "ADDRESSING OF ABSTRACT AND/OR OMNISCIENT ENTITY" LOOK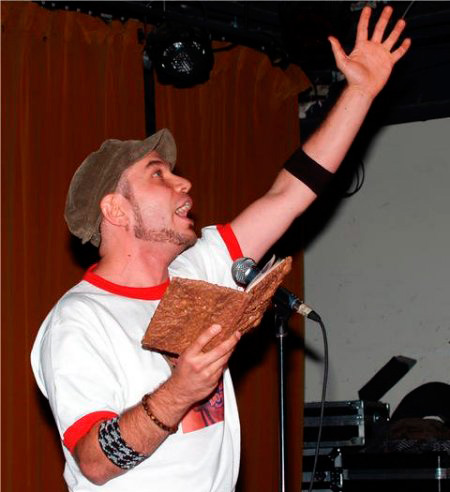 This guy has tennis elbow in both arms because he etches his poetry into his fancy pulp-ridden handmade journal very severely in order to honestly convey his feelings and political alignments. Women coo, men coup; everything is predicable. Here he's addressing some problems in Central America, like the plumbing. He's like: We got to get together yos/ bring us up from the dirt/ one by one with a fist in the air/ and a courtesy flush, seriously.
III. THE "FEMINIST ARMPIT HAIR BUT I'M STILL PRETTY RIGHT?" LOOK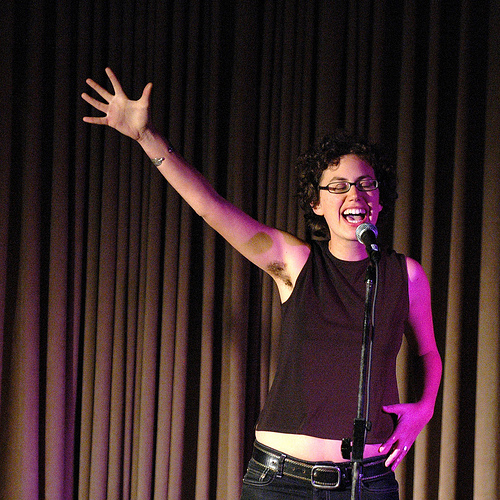 The armpit hair says I'm a feminist. The midriff says I'm hot. The glasses say I'm smart. The straight teeth say I grew up in Connecticut and my parents spent 6K on braces but I live in Chicago now and wanna talk about it. The fuchsia light says Finally, I'm not white.
IV. THE "JUST STOLE A DOZEN BAGELS GUESS WHERE THEY ARE" LOOK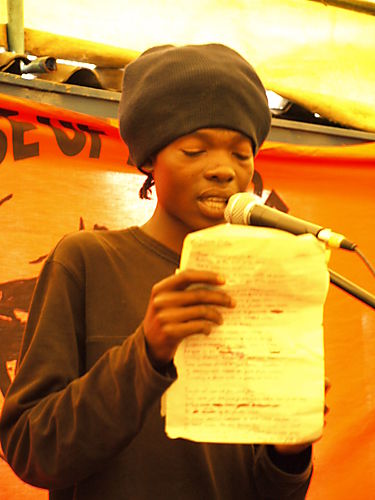 Ok that was mean, I know it's only dreads, but I went to school in Santa Cruz California and have been in the vicinity of too many dreads with moths or some stuff living inside them. Jesus, I kind of feel like an asshole because she (he? — most likely she — not making a joke here) might be from Ghana and been through a lot, and here I am being a little bitch. Much respect to this woman or man.
V. THE "PUMPED UP ON RED BULL FELLATIO TO THE MIC" LOOK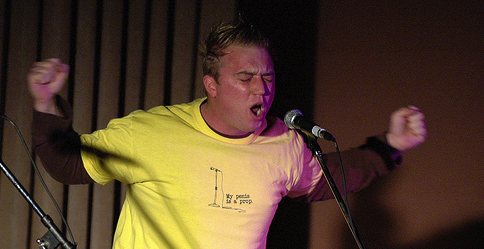 Bro life ain't so easy. Neither he nor his two roommates are willing to take that first plunge and do the dishes. Now the sink is overflowed with cheesy water with mold spores on the surface. His dad's a prick and, and, and, it's time to let it all out. He jerks his neck back and forth, back and forth, waiting for something come.
VI. THE "JUST FOUR MORE MINUTES" LOOK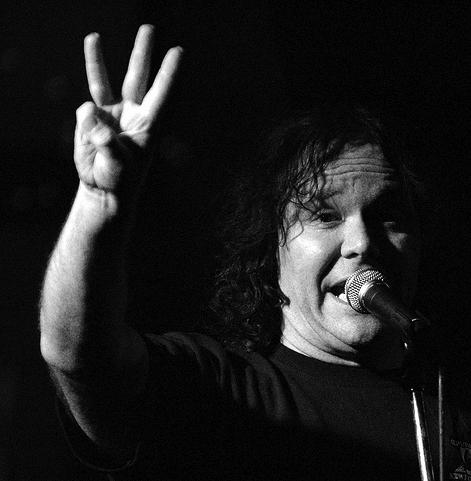 This guy has been going on about his ex-wife for 26 minutes and everyone is getting antsy. He asks for four more minutes with 75% the fingers so we all know who's barfing 2nite. People who go on and on about their exes usually make bad hair/life decisions. "That whore" left him for guy who makes more money and now it's a cantos on social Darwinism or something. He suffers, so now we all do.
VII. THE "PISSED OFF ABOUT BROKEN ANKLE AND THE WAR" LOOK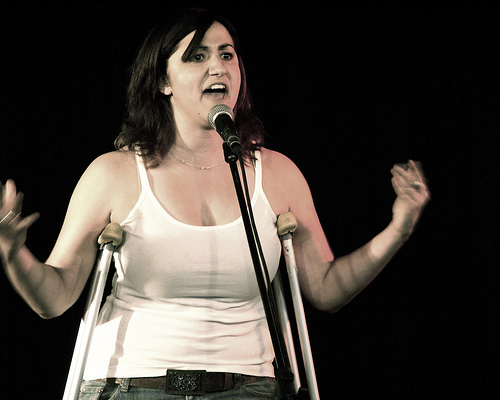 I hate to be racial profiling, but I'm getting a Muslim vibe here. The belt buckle suggests she might live in the south, so all I gotta say is "damn." She probably slipped on some grits at the Waffle House after getting upset overhearing some yanks diss Allah. That weekend she drove past the Mason-Dixon line, got on stage and busted out: Holy war in effect America/ I got a one-way ticket to heaven/ don't be trippin' Genesis kids/ you're just baptised in beer d-bags/ and I'm hoppin home.
Tags: poetry slam
28 Comments