poetry slam
I've always been fascinated by all the hand and body gestures employed in the reading of slam poetry. Slam poetry's cultural rhetoric is often that of political disenfranchisement and harsh urban experience, so there's a certain indignation which at times feels, to me, insincere. But hey, I'm a middle-class wounded narcissist, so there. What follows are my theories about what each gesture and/or overall gestalt means.
I. THE "LET ME TELL YOU HOW IT FEELS TO ME" LOOK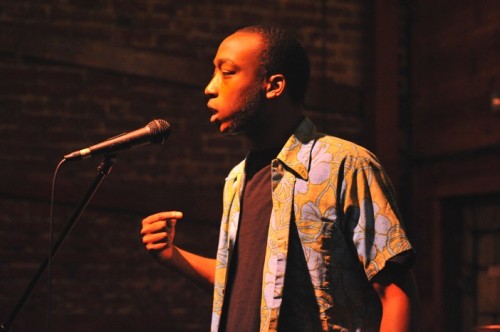 Here, the poet points at himself — kind of like "extreme first person," where self-absorption is interpreted as introspection. This guy is probably saying: I just got back from Hawaii / where I gots this shirt bitch/ thems Hawaiian's ain't down with us black folks/ pacific ocean demotion y'alls.