Jimmy Chen
Power Quote: Marcel Proust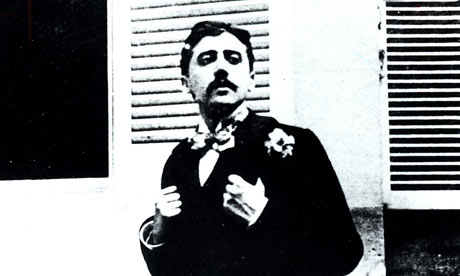 Marcel Proust describes a booger:
Its viscous, warm core had slipped down the linen of one, but had adhered to the cloth of the other, and held the silvery, fluent fringe that dripped from it in suspense above the void. The sun, piercing them, confused the sticky mucus with the diluted solution. One could make out just the one single succulent, quivering mass, transparent and hardening; and in the ephemeral brilliance with which it decorated [his] attire, it seemed to have fixed the prestige of a momentary diamond there, still hot, so to speak, from the oven from which it had emerged, and for which this unstable jelly, corrosive and alive as it was for one more instant, seemed at once, by its deceitful, fascinating beauty, to present both a mockery and a symbol.
From video games to porn, the explicitness of today is merely rendered before the eyes, not inside the mind. In the old days, a sickly gay french dude who lived with his mom was all there was — and it was good.
Tags: proust
16 Comments