Blake Butler
Michael Kimball's US [Tyrant Books, 2011]
At last in its U.S. edition, Tyrant Books makes their third release in the form of Michael Kimball's gorgeous US (formerly released in a different version overseas as How Much of Us There Was).
This is one of like three books ever that made me cry. I read it in a bathtub, all in one go. It is essentially the story of a old man losing his wife to sickness, but rendered in a way that only Michael Kimball knows. You should find out.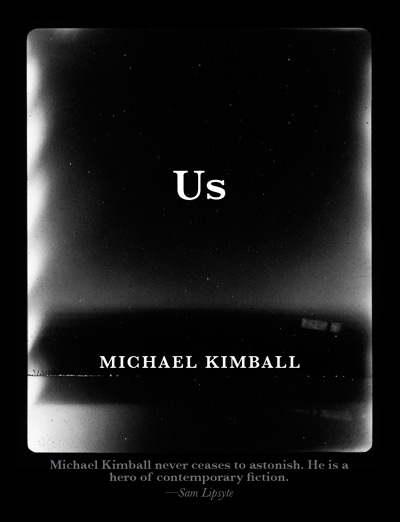 Shipping now from Tyrant Books.
Tags: michael kimball, tyrant books, Us
15 Comments