Us
Dear Michael Kimball,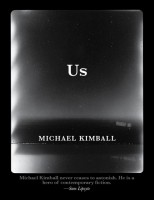 In perhaps a not entirely sober state, I started your book Us on Saturday night. It was midnight, plus or minus some time. I had many other books to read, but I started your book, and after I read the first paragraph, I wanted to read the whole thing, that night, but I fell asleep on page fifty, plus or minus some pages, and all night while I slept, I was angry at myself for falling asleep.
Michael Kimball, I started your book from the very beginning yesterday because I was perhaps not fully sober when I started the night before. I woke up unnecessarily early yesterday morning, despite having had a raucous night previously, not to mention the disturbed slumber, at 6:30. I propelled myself out of bed and picked up your book immediately. I read your book while I prepared my coffee.
Rather than check my email, I read your book.
I read your book while I walked to the café.
At last in its U.S. edition, Tyrant Books makes their third release in the form of Michael Kimball's gorgeous US (formerly released in a different version overseas as How Much of Us There Was).
This is one of like three books ever that made me cry. I read it in a bathtub, all in one go. It is essentially the story of a old man losing his wife to sickness, but rendered in a way that only Michael Kimball knows. You should find out.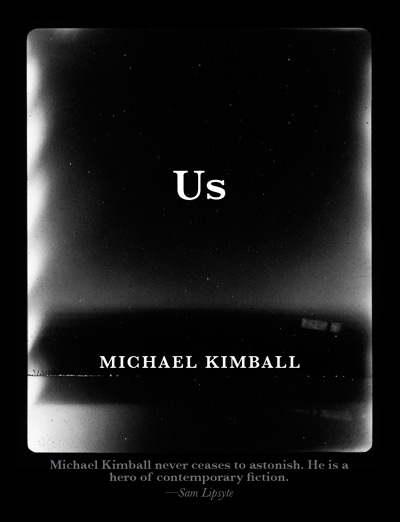 Shipping now from Tyrant Books.