March 15th, 2010 / 11:08 am
Uncategorized
Blake Butler
A Look at Sam Lipsyte's The Ask, guest posted by Giancarlo Ditrapano
[The Tyrant writes in with thoughts on one of our most anticipated books of the year, Sam Lipsyte's The Ask. Here's Gian… – BB]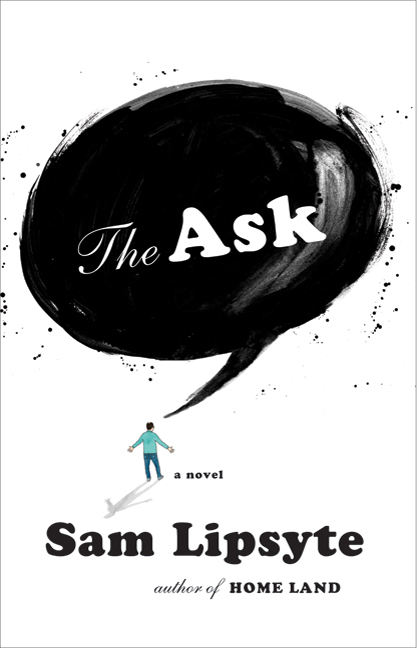 You got the new Lipsyte yet?  That's weird. Why not? You bought what instead?  No you didn't. Really? You really bought that? Were you Ex-Lax/Tampax-embarrassed at the counter when you bought that? You must have been.  I wish I could have seen you there holding that stupid, stupid book. I wish I were behind you in line so I could've coughed all over you, said excuse me, then started up a conversation about the book you were getting ready to buy.  I'd say I hadn't heard much about the author (a lie) and then I'd ask if you knew anything about them. I'd laugh and laugh (on the inside). Then I'd ask why out of all these books are you buying this one.  You will probably have called over security by now so, hey, I'll back off. But really. You shouldn't have bought that. Take it back.  Trade it in for The Ask (can you even do that with books?).
Joking partly-aside, I'm sure whatever new book you bought is just great (I'm just trying out some dickish) but why not get another one?  Venus Drive, Sam's first book, was a huge one for me.  I think I read DFW mention it somewhere, so I bought it, read it, fucking loved it, googled Sam, and that led me to an interview where he not only mentioned Lutz and Kimball and Michel but also Paley, Elkin, and Hannah, who were also unknown to me at the time. And it just snowballed from there. I had always just read "classics" up to that point, but paid closer attention to Faulkner and Conrad (both still my top major dudes). Sam was like my gateway drug to good indie-lit. And now I'm strapped in, begging like a bad kid, sucking anything they make me suck for the rare new good stuff.
Although I prefer Sam's short stories to his novels (and this could be purely sentimental), The Ask is fantastic. Better than Home Land?  Yes, in its way. Better than The Subject Steve? That depends. There is so much gorgeous shit in that one. How it got overlooked is fucking confounding. How Sam can keep great humor so close to this Old World romantic poetry should be noticed more than it has been.  Like right here, when he's fucking the cripple in The Subject Steve, he writes, "Compensation is not the word for what Renee does with her hands and her mouth to triumph over her dead half. I've discovered marooned colonies of feeling down there, too. We'll lie under moonlight for hours, tell jokes, sing jingles, make puppets of our private parts. I'll kiss her breasts, kiss the blue vein in one of them that must flow to her heart, a quiet river running through a church."
That there is the shit I love love love.
Onto the book at hand, The Ask. You'll be glad to know it's got your friend in it.  That guy who gets dealt some shit-town cards, always plays them right and then always makes it, sometimes makes it, okay, he never makes it. But what "it" is to you and what "it" is to others is often very unalike. I always see Sam's protags as heroes, not losers.  I hate hearing about these great losers in his books.  They aren't losers at all. Milo, the narrator of The Ask, is a hero as well. One thing: Always pay attention to the names Sam gives to people. Another thing: always pay attention to the words Sam uses for anything at all.  They are all double-edged. He's a trickster, this one.  He can heal as well as gut using the same five words in the same order. I've even read blurbs he's written that, with the slightest tweak of definition that the weakest of imaginations could make, could easily be interpreted as a smack in the face to the writer, not book cover praise.  One last thing: do both of these things for everything you read.  When you pay close attention, you begin to see less bullshit. The bullshit fades out into the margins.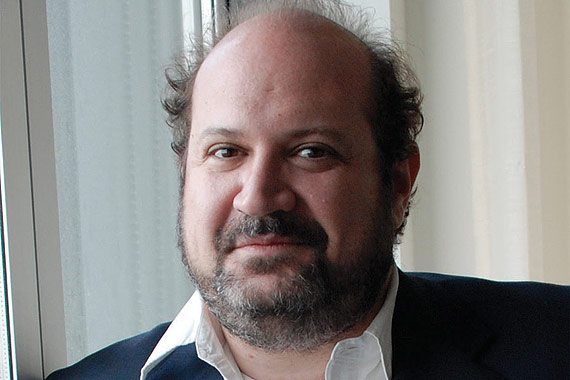 You should see my copy of The Ask. It's been made a mess by my pen.  I just want to show you one clip that should get you going a bit.  Would that be alright? Good.  Roll 'em.
Later I sat on the patio with a beer and a one-hitter I'd found in Francine's sewing box. I kept calling Purdy. I kept calling Maura. I even called Don. Nobody was home, or near a phone, or answering. I sat out on the patio in a rubber-ribbed chair with the phone in one hand and the one-hitter and a lighter in the other and the beer like a throttle between my legs and it seemed for a brief moment that I might be the pilot of something, something sleek and meaningful, but I was not the pilot of anything. The night was warm, the night sky gluey, blue. I could smell the neighbor's fresh-mown lawn. New Jersey was a fresh-mown tomb.
That's the kind of thing that. That's the kind of thing that. O Christ, just go get it.
And there have been tons of interviews these past weeks, but check this one: Interview at Vice.
My sincere best,
Gian
[You can pick up a copy of The Ask at Amazon or from the the publisher. This second site also features more quotes from the book, some giveaways, and other Lipsyte love materials. Check it out!]
Tags: sam lipsyte, the ask
101 Comments