December 28th, 2010 / 4:26 pm
Random
Guest Post: Nicolle Elizabeth
Cook Food Everyday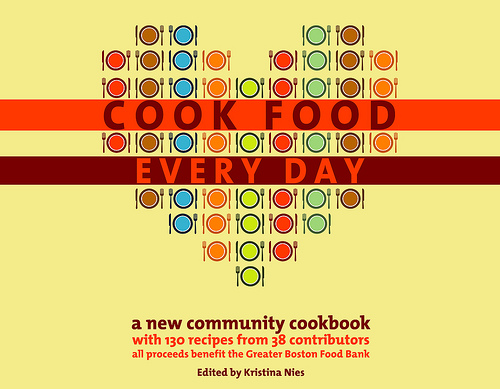 Last year, a Boston DIY gal pal started spreading the word she was putting together a cookbook for charity. 100% of the proceeds go directly to the Greater Boston Food Bank, and the book's been featured on the Cooking Channel. I'm in it but under the penname nicnasty with no bio just in case people hated my recipes. The other recipes and writing in the anthology are by some pretty awesome vegans, food critics, vagabonds and good-hearted cooks. My sometimes band Mind Yeti (I'm on the kazoo, wazaa) played the book release and we sold 150 copies the first night. Kristina is the editor and food expert so she can better explain all of it than I can below because I am not an expert at all.
Cook Food Everyday,
Nicolle Elizabeth
* * *
From Kristina Nies, editor:
The project grew out of conversations about food on a local music message board, specifically recipe exchanges. I asked if people would be interested in paying for a cookbook that included the most popular of the shared recipes. The part that sealed the deal for many people was that the proceeds would go towards helping others eat, via a donation to a food bank or shelter.
In my mind, this would be a small, comb-bound collection of recipes. I figured I would format the recipes, print them out, take them to a copy shop and have a few copies made. What I was not prepared for was the generosity of many people who wanted to be involved. Writers, cooks, artists, musicians, bakers, cocktail makers, designers, and editors all offered assistance, and thus became part owners in the project.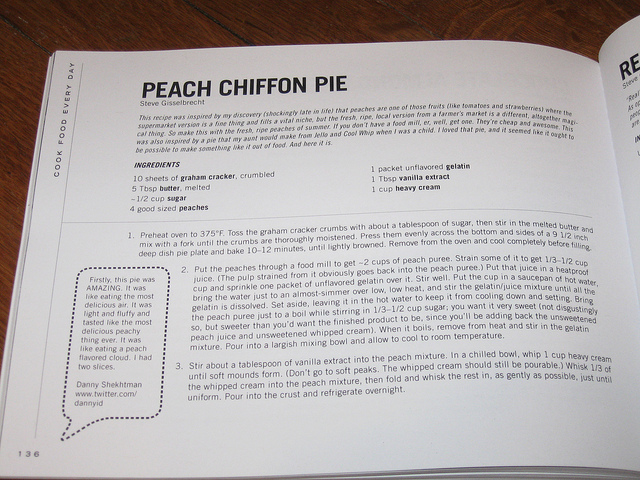 From the start, I was vocal about my agenda. I had just spent the summer in Chicago assisting a gluten-free pastry chef. Returning to Boston, and my office job, I longed for the joy of feeding people. I missed working with my hands, creating a product for people who otherwise would not be able to eat cake. I wanted to feed more people in a new way, and that feeling gave rise to the project theme: "food to share."
I also wanted a way of capturing a snapshot of food that people are making. People in their 20s, 30s and 40s are cooking, and here are some of the recipes they share with others.
The idea for an actual softbound book came about when Nellie McKesson, Martin Pavlinic, and Tim Scholl agreed to join the team. They added professional layout and design, and brought in new resources, skills, and production knowledge, and Gretchen Gavett's editing skills gave the text a fine polish.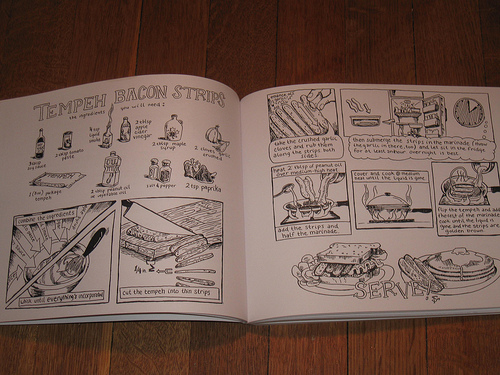 The release party was in December. Part-bake sale (recipes from the cookbook) and part rock show, bands that included cookbook contributors performed, while others donated their time working the door and selling cookbooks. The first edition sold out in 2 hours. With 150 copies sold. Over $1000 was raised for the Greater Boston Food Bank.
The book is now in its second printing and available for sale in a few local bookstores, and online at: cookfoodeveryday.blogspot.com.
Tags: Cook Food Everyday, Kristina Nies
6 Comments