Jimmy Chen
Fiction Workshops Examined
I don't know what the secret of success is for writers, but I doubt it has anything to do with writing workshops. To be blunt (and it is Mean Week), it seems like you're just paying strangers to take mild interest in your work. This might even be the case with an MFA in writing—who knows; I work full-time at an office and publish mere 'flash' online, so that tells you how much I know.
I google imaged "fiction workshop" and have written about some photos I've found.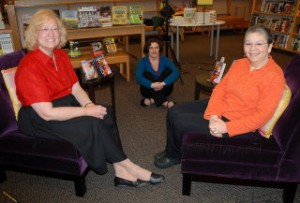 I. NOT ENOUGH CHAIRS

Maybe they're gearing us up for a life of the 'starving artist,' or maybe it's some Hindu thing. All I know is, any more pressure on that women's coccyx and she's gonna accidentally CTRL-A and hit backspace. There goes two weeks of writing lady. Life is unfair, you should hit the save button more often.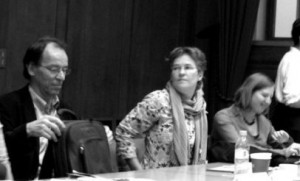 II. IN A HURRY TO LEAVE

The guy's already zipped up this bag. Shawl women in the middle is looking at for the nearest fire escape. Ms. Happy on the right can't believe it's already :57. They are thinking "I'm down 300 dollars and my ego is still a wet fish flopping over the barren plateau of my non-existent career." Either that, or we got some major bladder issues.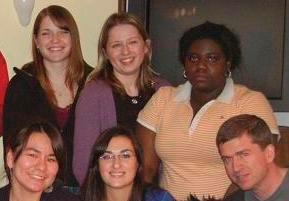 III. UNHAPPY BLACK PEOPLE

If art is indeed a microcosm of society, then, as usual, the black people are pissed—and for good reason. I imagine they just got through reading five stories about boyfriends and living in apartments and trouble with granny or a weekend in Cape Cod that turned out colder than one thought. Tiesha (let's call her that) works two jobs at KFC and Carl's Jr., and she's not in the fucking mood to hear white bitches moan about a blowjob gone bad.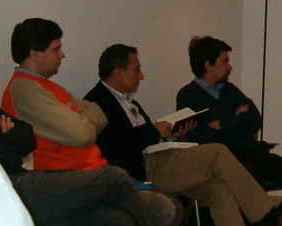 IV. JUDGMENTAL BODY LANGUAGE

If you are a writer, deep down inside you think this: "My stories are better than this asswhipe over here. What kind of self-involved baby writes in the first-person anyways?" Graciousness is a myth; we are all resentful at attention directed at someone else; like every time Blake gets into another journal (which is every other day), I say 'fuck him, I hope he cuts his cornea with the table of contents.'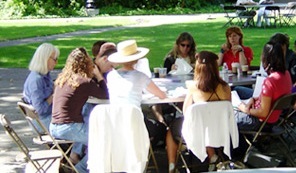 V. WOMAN LIKE TO BE OUTSIDE

I'm not one for creating gender stereotypes, but seriously, women think fiction is better outside for some reason. It must have been E.M. Forster's A Passage to India that started this fascination with abandoning one's domestic prison and going outside into the sand swept wind. Of course, take away their sunglasses, suntan lotion, sunhats, and folding chairs and they'd be fucked. They'd come back into the foyer looking like Bukowski's nose, or worse, Joan Didion's face. (Be nice now, it's mean week.)
Tags: Indian exoticism, MFA in creative writing, writing workshops
58 Comments