December 14th, 2010 / 3:03 pm
Random
Kyle Minor
First Sentences or Paragraphs #3: Philip Roth Edition
[series note: This post is the third of five, in a week-long series examining  first sentences or paragraphs. It's not my intention to be prescriptive about what kinds of first sentences writers ought to be writing. Instead, I hope to simply take a look at five sets of first sentences for the purpose of thinking about how they introduce the reader to the story or novel to which they belong. I plan to post them without commentary, as one might post a photograph or painting, and open up the comment threads to your observations as readers. Some questions that interest me and might interest you include: 1. How is the first sentence (or paragraph — I'll include some of those, too, since some first sentences require the next few sentences to even be available for this kind of analysis) interesting or not interesting on grounds of language? 2. Does the first sentence introduce any particular (or general feeling of) trouble or conflict or dissonance or tension into the story that makes the reader want to keep reading? 3. Does the first sentence do anything to immerse the reader in the donnee, the ground rules, the world of the story, those orienting questions such as who speaks, when and where are we in space and time, etc.? 4. Since the first sentence, in the wild, doesn't exist in the contextless manner in which I've presented these, in what kinds of ways does examining them like this create false ideas about the uses and functions of first sentences? What kinds of things ought first sentences be doing? What kinds of things do first sentences not do often enough? (It seems likely to me that you will have competing ideas about first sentences. Please offer them here. Every idea or observation gets our good attention.) The sentence/paragraph sets we've been or will be observing: 1. first sentences from Mary Miller's Big World; 2. first sentences from physically large novels; 3. the first sentences from every book written by Philip Roth; 4. first sentences from the Norton Anthology of Short Fiction; 5. first sentences from Best European Fiction 2010.]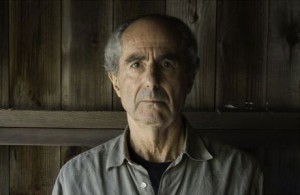 The first time I saw Brenda she asked me to hold her glasses.
– Goodbye, Columbus
Dear Gabe, The drugs help me bend my fingers around a pen.
– Letting Go
Not to be rich, not to be famous, not to be mighty, not even to be happy, but to be civilized–that was the dream of his life.
– When She Was Good
She was so deeply imbedded in my consciousness that for the first year of school I seem to have believed that each of my teachers was my mother in disguise.
– Portnoy's Complaint
Sir, I want to congratulate you for coming out on April 3 for the sanctity of human life, including the life of the yet unborn.
– Our Gang
It began oddly.
– The Breast
Call me Smitty.
– The Great American Novel
Far from being the classic period of explosion and tempestuous growth, my adolescence was more or less a period of suspended animation.
– Reading Myself and Others
Temptation comes to me first in the conspicuous personage of Herbie Bratasky, social director, bandleader, crooner, comic, and m.c. of my family's mountainside resort hotel.
– The Professor of Desire
First, foremost, the puppyish, protected upbringing above his father's shoe store in Camden.
– My Life as a Man
It was the last daylight hour of a December afternoon more than twenty years ago – I was twenty-three, writing and publishing my first short stories, and like many a Bildungsroman hero before me, already contemplating my own massive Bildungsroman – when I arrived at his hideaway to meet the great man.
– The Ghost Writer
"What the hell are you doing on a bus, with your dough?"
– Zuckerman Unbound
When he is sick, every man wants his mother; if she's not around, other women must do.
– The Anatomy Lesson
"Your novel," he says, "is absolutely one of the five or six books of my life."
– The Prague Orgy
Ever since the family doctor, during a routine checkup, discovered an abnormality on his EKG and he went in overnight for the coronary catheterization that revealed the dimensions of the disease, Henry's condition had been successfully treated with drugs, enabling him to work and carry on his life at home exactly as before.
– The Counterlife
Dear Zuckerman, In the past, as you know, the facts have always been notebook jottings, my way of springing into fiction.
– The Facts
"I'll write them down. You begin."
– Deception
My father had lost most of the sight in his right eye by the time he'd reached eighty-six, but otherwise he seemed in phenomenal health for a man his age when he came down with what the Florida doctor diagnosed, incorrectly, as Bell's palsy, a viral infection that causes paralysis, usually temporary, to one side of the face.
– Patrimony
For legal reasons, I have had to alter a number of facts in this book.
– Operation Shylock
Either foreswear fucking others or the affair is over.
– Sabbath's Theater
The Swede.
– American Pastoral
Ira Ringold's older brother, Murray, was my first high school English teacher, and it was through him that I hooked up with Ira.
– I Married A Communist
I knew her eight years ago.
– The Dying Animal
It was the summer of 1998 that my neighbor Coleman Silk–who, before retiring two years earlier, had been a classics professor at nearby Athena College for some twenty-odd years as well as serving for sixteen more as the dean of faculty– confided to me that, at the age of seventy-one, he was having an affair with a thirty-four-year-old cleaning woman who worked down at the college.
– The Human Stain
On the Friday in September 1986 that I arrived in Turin to renew a conversation with Primo Levi that we had begun one afternoon in London the spring before, I asked to be shown around the paint factory where he'd been employed as a research chemist, and, afterward, until retirement, as manager.
– Shop Talk
Fear presides over these memories, a perpetual fear.
– The Plot Against America
Around the grave in the rundown cemetery were a few of his former advertising colleagues from New York, who recalled his energy and originality and told his daughter, Nancy, what a pleasure it had been to work with him.
– Everyman
I hadn't been in New York in eleven years.
– Exit Ghost
About two and a half months after the well-trained divisions of North Korea, armed by the Soviets and Chinese Communists, crossed the 38th parallel into South Korea on June 25, 1950, and the agonies of the Korean War began, I entered Robert Treat, a small college in downtown Newark named for the city's seventeenth-century founder.
– Indignation
He'd lost his magic.
– The Humbling
The first case of polio that summer came early in June, right after Memorial Day, in a poor Italian neighborhood crosstown from where we lived.
– Nemesis
Tags: first sentences, philip roth
23 Comments