February 16th, 2010 / 5:46 pm
Random
Roxane Gay
I Am Not Sorry I Have A Vagina*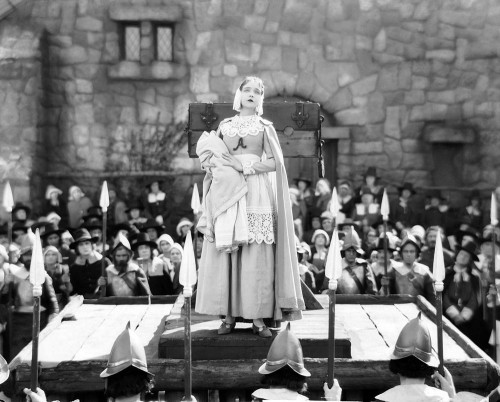 The fiction section of the new issue (ETA: the set of stories that indicate they've been guest edited by Claire Messud) of Guernica is guest-edited by Claire Messud and she offers a brief essay, Writers, Plain and Simple, to introduce her selections, all written by women. In her essay, Messud writes of how Elizabeth Bishop did not wish to be known as a woman writer and she states:
As an American writer of the early twenty-first century, I agree with her wholeheartedly. An artist's work is in no way limited or defined by her gender. To allot space, then—such as this fiction section of Guernica—to women writers specifically is, surely, to limit and define them—us!—by an irrelevant fact of birth.
As a woman who writes and wants to be recognized and respected for the quality of my writing and not my gender, who strives not to be limited or defined, I understand the point Messud and many women writers have made over the years.
It is a difficult thing to balance who you are with what you write and it is nearly impossible to expect people to consider what you write apart from who you are.
Historically, women writers have often struggled to garner the same respect and consideration their male counterparts have always received. Some women writers have gone so far as to write using gender-neutral or male pseudonyms hoping such movies would position their writing as what mattered most. The history is complex and fraught and it is important to recognize that.
The thing is, my gender** is not an irrelevant fact of birth, at least not for me. My gender is not the most significant fact of my birth but it would be quite disingenuous for me to assert that being a woman is irrelevant to who I am and my writing nor would I want it to be.
All too often as women writers we are relegated to very untenable positions—our writing is defined by our gender or in spite of our gender;  we have to, for all intents and purposes, disassociate ourselves from our womanhood like it is a scarlet W or console ourselves with hyperfemininity and writing in the pink ghetto of "chick lit" or romance novels***. We constantly have to reaffirm we are just as good as the boys, that we can write as hardcore as the boys, that we can keep up the boys, contributing to another untenable position where we are not only constrained by the gender we are but being defined by that which we are not.
There is also a dangerous undercurrent–the notion that the woman part of being a woman writer is something that must be excised, that it is a burden and a bad thing. All too often women writers make elaborate declarations about how they don't want to be known as a woman writer. I've done it myself but the older I get, the more I think, why do we do this? Why do we work so hard (and ultimately limit and define ourselves) while trying to avoid limiting and defining ourselves?
*I recognize I am being deliberately provocative. I make this statement knowing full well there is a difference between sex and gender, etc etc etc.
**We could also talk about race or other facts of birth.
***Both genres which I read, respect and enjoy.
Tags: Claire Messud, Guernica, Women
232 Comments