Guernica
The June issue of Guernica features a special Arab-American fiction section curated by Randa Jarrar. In her excellent introduction to the issue, "From Alienation to Belonging," Jarrar writes:
When I first went on the academic job market a few years ago, search committees asked what my dream class to teach would be. Arab-American Fiction, I said. They smiled, then invariably asked, "And which writers would you teach in that class?" I would enthusiastically share a list of names—Diana Abu-Jaber, Rabih Alameddine, Alicia Erian, Mohja Kahf, Patricia Sarrafian Ward, Laila Lalami, Leila Halaby—and, usually, none of the names registered. "Do you teach your own book?" some of them asked. I do not. But I do teach short stories by Grace Paley, ZZ Packer, Alice Munro, Nami Mun, Jane Bowles, Jhumpa Lahiri, and Toni Morrison (well, "Recitatif," Morrison's short story, and a damn good one). "Why," some committees asked me, "do you teach American literature alongside Arab-American fiction?"

"Because," I would answer, "Arab-American fiction is American literature."
The issue includes fiction from Diana Abu-Jaber, Patricia Sarrafian Ward, Laila Halaby, Youmna Chlala and Alia Yunis.
Lila Azam Zanganeh: I read that you weren't a great fan of Ada.

John Updike: I thought the book was [coughs]—sorry I think I may be losing my voice.

Lila Azam Zanganeh: No problem.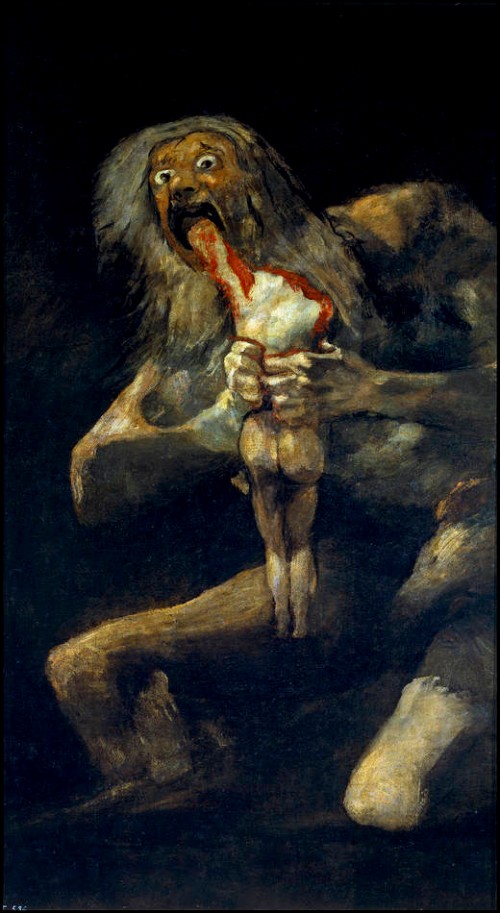 1. Artists of genius, such as Goya, or those of merely remarkable talent, do their best work outside the bounds of capital, patronage, and today's Great Strip Bar of Artistic Veneration that is New York City, and to a lesser and lesser degree, Paris. Autonomy of creation relies on autonomy of thought and production. –John Sevigny on Francisco Goya, at Guernica
2. "Wasn't there a sentence in there somewhere that we don't have now," Simon asked Mills outside, "where he says — and this is a terrible sentence, but — 'I went over to the house, and I was hoping there would be a message there or something'? I feel there's an emotional bump between him talking about his father, which is real substantive stuff, to a moment of what sounds like, by comparison, almost petty practicality about, What I'm going to do with Dad's house? It goes from one to the other and there's no…" –David Simon on the set of Treme, a NYT profile
3. Ji Lee on his Bubble Project, creativity & advertising.
4. The group sits back, perplexed that they together decided to take a trip which none of them wanted. They each would have preferred to sit comfortably, but did not admit to it when they still had time to enjoy the afternoon. –the Abilene Paradox
5. "They are all there, the great talkers," he answered, "them and the things they forgot. In Ulysses I have recorded, simultaneously, what a man sees, thinks, and what seeing, thinking, saying does, to what Freudians call the subconcious,–but as far for psychoanalysis," he broke off, "it's neither more or less than blackmail." –James Joyce, A Portrait of the Man Who Is, at Present, One of the More Signifigant Figures in Literature, from Vanity Fair (1922)
6. In a series of mock gunfights with colleagues Bohr always drew second and always won. –The gunfighter's dilemma, or, Always draw second
7. Seizing the moment I told him that I had been hustling him and had deliberately lost the first four games. His response was that I was a patzer. All during the filming of 2001we played chess whenever I was in London and every fifth game I did something unusual. –Playing Chess With Kubrick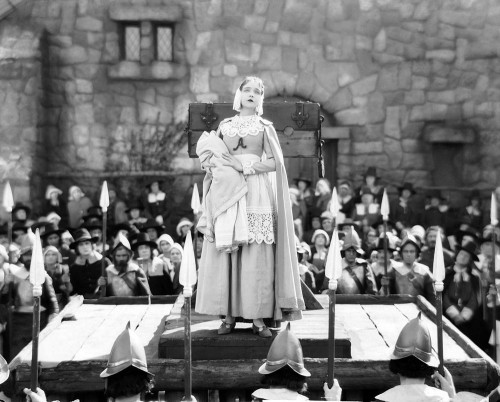 The fiction section of the new issue (ETA: the set of stories that indicate they've been guest edited by Claire Messud) of Guernica is guest-edited by Claire Messud and she offers a brief essay, Writers, Plain and Simple, to introduce her selections, all written by women. In her essay, Messud writes of how Elizabeth Bishop did not wish to be known as a woman writer and she states:
As an American writer of the early twenty-first century, I agree with her wholeheartedly. An artist's work is in no way limited or defined by her gender. To allot space, then—such as this fiction section of Guernica—to women writers specifically is, surely, to limit and define them—us!—by an irrelevant fact of birth.