December 14th, 2010 / 12:57 pm
Random
Blake Butler
Iambik Audiobooks: Lish, Tillman, Hunt, etc.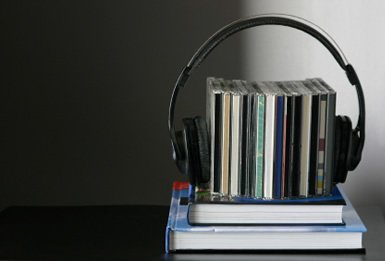 Iambik Audiobooks is a new publisher of audio editions of curated literary fiction. Their current roster includes Gordon Lish, Lynne Tillman, J. Robert Lennon, Laird Hunt, Lydia Millet, and several others, all priced at a very reasonable $4.99 for the majority of their titles.
I picked up the 18 hour compendium of Lish reading selections from his recent Collected Fictions. The recording is pristine, and includes often introductions or lead ins by Lish. It's the first time he's ever read his own work aloud for the public. Because the hefty length, this one is the most expensive at the site, but still only $9.99 for the whole set, and also available in smaller editions for a lower price. Hearing him read the work himself adds a whole other layer to the fold. You can preview it here [EDIT: the preview is not of Lish himself; some of the works are read by Gregg Margarite]. I feel like I'll be listening to this again and again over the years. Maybe I'll drive somewhere, and now I don't have to buy like Clive Barker.
Really excited to see such an excellently executed version of a great idea. Check them out.
Tags: gordon lish, Iambik Audiobooks
15 Comments