June 21st, 2009 / 4:30 am
Random
Matthew Simmons
I'm so mad at parades.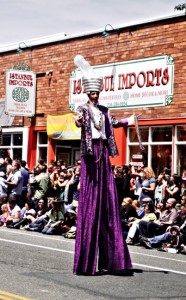 Fuck's with a parade, huh? I mean, like, serious?
Fuck's with it?
Like this guy? What's with the tall?

Thinks he's tall and crazy and all that. And the head of the parade and shit. Yeah, well. He has tiny shoes and I could kick him in his tiny shoes. Serious.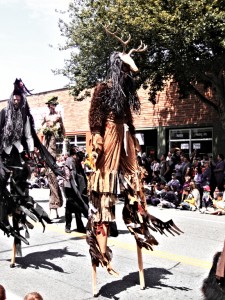 And this guy has tall AND antlers and I'm supposed to bow down and some shit. Well, I won't bow down and shit and anything.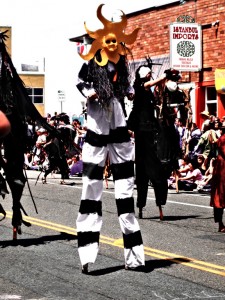 Oh, your face is the sun and plants are always growing because of it. Whoopty ding, right? Wrong, sunface. Wrong.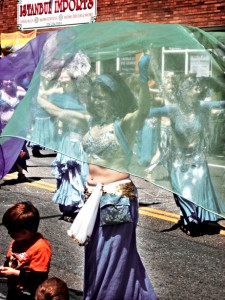 Sure, just because your veil is awesome, I'm supposed to want to stick my tongue in your navel, right? Well, maybe I do, awesome veil. But know what? I won't. I won't for the next hour or two. Okay?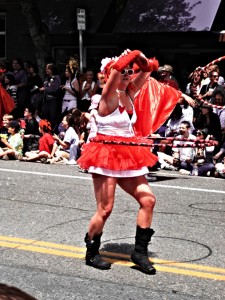 You know what, hoop girl?
Nothing. Nothing is what.
I'm serious. Stop looking in kind of my direction. It doesn't work. It doesn't work on me.
Hoop girl.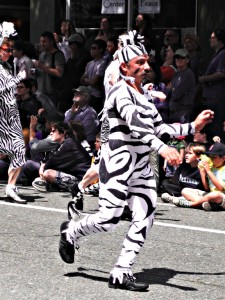 Fuck. Zebra guy? I mean. I mean, fuck. Yeah. Respect to you, Zebra guy. You brought it. You totally brought it. Hard. Zebra guy, I am not mad at parades. Yeah. You did it. You shook the tree and totally got the coconut to fall. You win. I surrender.
I surrender, Zebra guy.
24 Comments