February 5th, 2010 / 4:54 pm
Random
Sean Lovelace
It is Friday: Go Right Ahead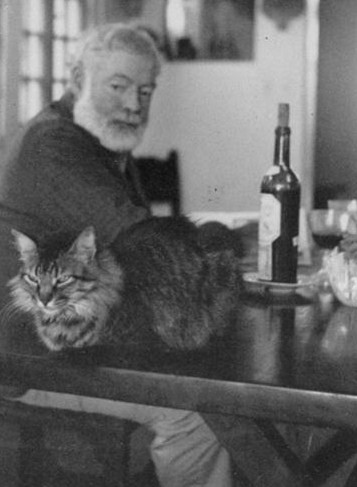 Not usually this early in the morning, but as a mild laxative.
Go easy on the beer. And lay off the hard liquor until I get back.
Honey, drinking is war.
Surprised?
Drinking is a way of ending the day.
Got tight last night on absinthe and did knife tricks.
Are you stiff?
Don't try to make a mystery of it.
Do I know you?
Was the young mechanic drunk?
You're very glum. My sore throat is over. Let's swim now.
Tags: alcohol, Ernest Hemingway, Friday
12 Comments