July 8th, 2012 / 9:57 am
Random
Lily Hoang
"Jobs" you get "paid" for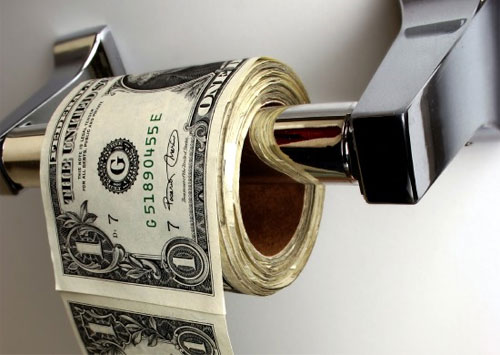 It strikes me as funny that some commenters responded to my post below – letting people know about an opportunity to edit for the Volta – by questioning what a "job" is.
It strikes me as funny because most of call ourselves "writers", but we're not paid for it.
Many of us call ourselves "editors", but we're not paid for that either.
For the past few years, I've served as an associate editor for Starcherone Books, editor for Tarpaulin Sky, and prose editor for Puerto del Sol. I'm currently guest editing Fairy Tale Review. Blake and I co-edited an anthology. I'm editing an anthology right now with Joshua Marie Wilkenson.
All of it: unpaid.
I'm not complaining about not being paid. I think this is the price of supporting independent publishing.
I didn't get into editing to be paid. If I got paid, I wouldn't reject the money, but it's not necessary.
Maybe it's not "necessary" because I have a real "job." I teach. That's how I make money. That's my "occupation." When people ask me what I do, I teach. Look at me: I'm a fucking professor, legit.
But that's not my primary identifier. If I weren't self-deprecating, insecure, and neurotic, when people ask what I do, I'd say I write. I'm a novelist. But I'm not paid for it. Sure, yes, I get royalty checks here and there and sometimes I get paid for stories, but it's paltry, certainly not enough to live on, definitely not enough to warrant any proclamations I might have that it's my "occupation."
Did you all get into writing for the money? How about editing? What do you edit and do you get paid for it? And if yes, enough to live on? I know handful of people who do, other than actual editors in New York. I don't know, maybe commenters are right and I should be demanding money for my editorial gigs. Sentimental me: I just assumed people did all this out of love or some cliché like that.
Tags: jobs
63 Comments