jobs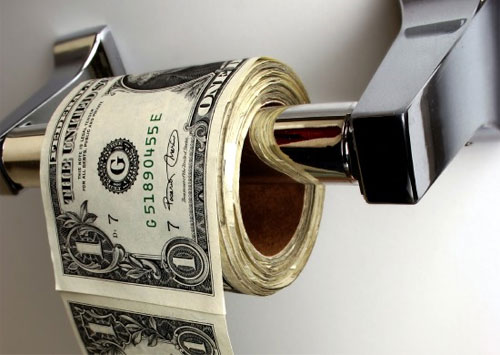 It strikes me as funny that some commenters responded to my post below – letting people know about an opportunity to edit for the Volta – by questioning what a "job" is.
It strikes me as funny because most of call ourselves "writers", but we're not paid for it.
Many of us call ourselves "editors", but we're not paid for that either.
For the past few years, I've served as an associate editor for Starcherone Books, editor for Tarpaulin Sky, and prose editor for Puerto del Sol. I'm currently guest editing Fairy Tale Review. Blake and I co-edited an anthology. I'm editing an anthology right now with Joshua Marie Wilkenson.
All of it: unpaid.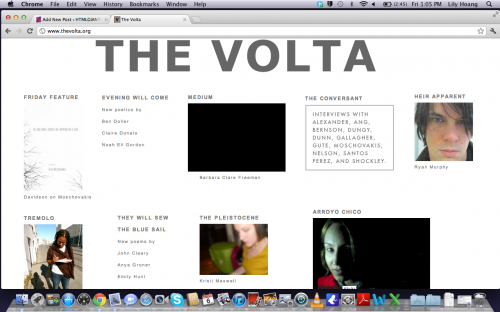 [Note: this is from Joshua Marie Wilkinson, so insert his name in instances of first person.]
***The Volta Seeks a Managing Editor***
Dear friends, poets, editors:
I started The Volta in January 2012 with poet Sara Renee Marshall to feature poetics essays, book reviews and author questionnaires, videos and poemfilms, interviews, audio conversations, and even poems.
Three of our columns are updated weekly, on fridays (Friday Feature, Medium, & Arroyo Chico), and the others have new content on the first of each month.
So far we've featured works by known and emerging writers (e.g., C.D. Wright, Rae Armantrout, Harmony Holiday, Joshua Clover, Farid Matuk, Juliana Spahr, Renee Gladman, and literally dozens of others: complete list is here).
We have new work coming out from Bernadette Mayer, Maggie Nelson & Brian Blanchfield, Douglas Kearney, Amy King, Rob Halpern, Lisa Robertson, Ammiel Alcalay, Tyrone Williams, Kate Bernheimer, Zach Schomburg, & dozens of others.