March 19th, 2010 / 9:56 am
Uncategorized
Adam Robinson
On Earth As It Is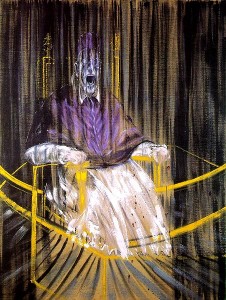 I don't know if someone else was going to write about this here at htmlgiant, and they still oughta if they wanna, but in the meantime let me say: everyone tune your browser to On Earth As It Is, a new web journal that uses prayer as a story telling form. As the website puts it, "On Earth As It Is is a cycle of prayer narratives, or dramatic monologues addressed to God, from writers of different faiths." It's run by our beloved Matthew Simmons and Bryan Furuness, and so far they've run two pieces (one per week). Last week we were given an Augustinian-but-more-lovely apologia from Melanie Rae Thon:
What more evidence do you need?
Snow melts into dark earth and here in damp woods white trillium blossoms.
and yesterday, from Erin McGraw, "A Statement from the Defense." McGraw's piece seems to capture prayer-as-storytelling exceptionally well. All the details are given in a backhanded way — naturally, since the speaker is addressing God; the omniscient reader requires no story, but we in our limited cogito get to play at a voyeuristic unraveling. Here are some things I got from McGraw's prayer:
I don't know if the speaker is a boy or a girl, unless the form affects authorial function
So when she meets, with longing, a woman at a bar, I don't know if the speaker is gay or straight
And since she doesn't issue a defense for her sexuality, I don't know how she thinks of God
Like if She's a Unitarian or Episcopal God or if it's a Male God like my Methodist God-the-Father
But I think it's a pretty uptight God because the speaker drinks only Sprite and thinks God would like that
But maybe the speaker and his/her new girlfriend are alcoholics
The speaker has some thoughts on determinism that are posited in a theologically simple but not naïve way
The new girlfriend is actually married but her husband fell from a roof and doesn't remember her anymore
Damn fucking life is hard — but this is a great story
I'm looking forward to more On Earth As It Is. In the meantime, some videos on prayer;
I like the song by Shellac, but this video is just creepy.
httpv://www.youtube.com/watch?v=I1-vsnFBQTo
I really liked this song while I was in high school. Bad quality video, but that's okay — it's an awesome song:
httpv://www.youtube.com/watch?v=sLPg7r2FwS4
Stanley Hauerwas's Burke Lecture:
httpv://www.youtube.com/watch?v=FPPJCkfxdTs
Tags: bryan furuness, Matthew Simmons, on earth as it is
28 Comments