Matthew Simmons
Mike Young
—
You might have read about the golden age of online book clubs, but have you heard that those genius kids at APRIL in Seattle are starting their own book club? You should click here and read about it.
Sign up for $30 and get three sweet books in the mail over three months. Seattle folks: you can talk about the books with other attractive brains at the Frye Art Museum Cafe every month. You have to RSVP, so that's important. The first book is our own Matthew Simmons's excellent Happy Rock, and the meeting in Seattle is October 6th at 2PM.
Comments Off

on APRIL Book Club

I have a new minibook. You can order a copy now. If you want.
There's some black metal in it. And three short stories.
UPDATE: Can I just point out how awesome my name looks as a black metal band logo?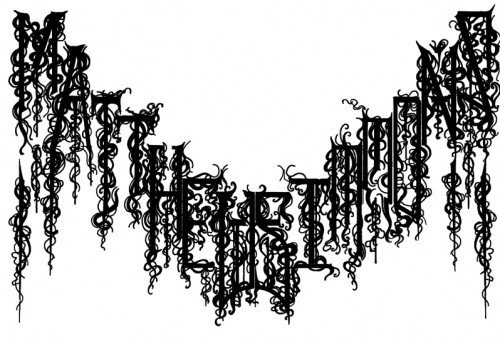 Uncategorized /
71 Comments
August 30th, 2010 / 3:13 pm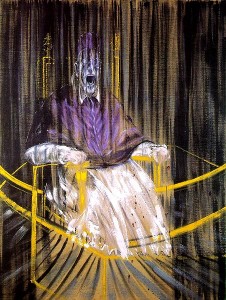 I don't know if someone else was going to write about this here at htmlgiant, and they still oughta if they wanna, but in the meantime let me say: everyone tune your browser to On Earth As It Is, a new web journal that uses prayer as a story telling form. As the website puts it, "On Earth As It Is is a cycle of prayer narratives, or dramatic monologues addressed to God, from writers of different faiths." It's run by our beloved Matthew Simmons and Bryan Furuness, and so far they've run two pieces (one per week). Last week we were given an Augustinian-but-more-lovely apologia from Melanie Rae Thon:
What more evidence do you need?
Snow melts into dark earth and here in damp woods white trillium blossoms.
and yesterday, from Erin McGraw, "A Statement from the Defense." READ MORE >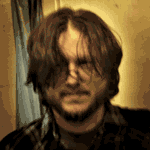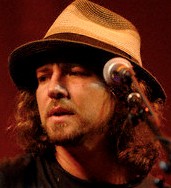 Matthew Simmons and Eddie Vedder are from Seattle. They are both musicians, pro-choice, and own the album Ten. Matthew Simmons, when he was in high school, identified with Jeremy, the protagonist in the song "Jeremy." When Matthew told his mom he wanted to shoot himself in front of his class, she said "that's a banana, dear." Matthew Simmons' tongue is not as long as Gene Simmons', and neither will his career be. (Ouch.) When Pearl Jam was on SNL with Sharon Stone, Eddie professed to smelling her garments in the dressing room. I remember thinking "go pervs!" When I read Matthew Simmons' posts here, I think "insane is okay." Thank you Matthew Simmons for being you. I can mail you some unwashed articles for you to sniff. My B.O. Boxers in your P.O. Box — get it? Moron.