March 25th, 2011 / 2:56 pm
Random
Guest Post: Mary Maddox
Self-Publishing Isn't My Worst Mistake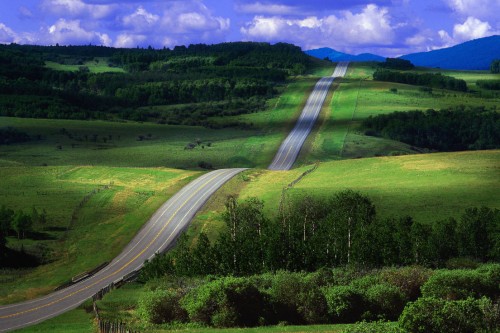 (Ed. note: I received a lot of responses about my post about self-publishing via e-mail, on other blogs, here at HTMLGIANT. A. Lot. It has been a really interesting discussion and one that will continue. One writer, Mary Maddox, wanted to share her own story of trying to break into mainstream publishing and eventually choosing to self-publish her novel.)
Roxane's piece on the value of self-publishing upset me. Last year I started Cantraipt Press and published my novel Talion, so I took some of her comments very personally. Yet she doesn't denounce writers who self-publish. Her tone is thoughtful, and she understands why self-publication might be the right decision for some. Now that I've calmed down, I understand what happened. I read her piece entirely in the context of my own experience.
While I was at the University of Iowa Writers' Workshop in the 1970's, a visiting writer came every year to read and conduct a guest workshop. Each faculty member chose two stories by students for this event. My first year John Hawkes came. Hawkes wrote several critically acclaimed books, but he doesn't seem to be talked about much today. The second year it was Thomas Berger, famous for Little Big Man, a best-seller now gathering dust. Both years, one of my stories was chosen for the guest workshop. My teachers considered me to be a young writer of some promise, and I desperately wanted my fiction to be published.
An introduction from Mary Lee Settle got my first novel read by an editor at Random House, who referred me to a well-known agent with an office in Greenwich Village. I was in my twenties. Imagine my excitement. But the editor had come to Random House recently from another publisher, and he lacked the support to get my novel accepted, even after I'd rewritten it to address the concerns of his colleagues. The Greenwich Village agent represented me for a few years, but she'd taken me on thinking my novel would be accepted at once and her job would be to negotiate a contract. Suddenly it became something else she had to hustle to sell. I don't think she tried all that hard, especially after a few rejections.
After moping for a decade, I wrote Secret Father, a novel about two teenagers stalked by a serial killer. With help from Vance Bourjaily, another writer famous in the 60's and 70's, I found a high-powered agent who took on the novel figuring it would make money. He was just leaving William-Morris to strike out on his own, and he needed a winner. He told me he could place my novel with a $50,000 advance, but it wouldn't be promoted and therefore wouldn't sell, and while I might publish a second book, there wouldn't be a third. No, he wanted an advance in six figures. Enough to ensure the novel would be promoted. But Secret Father defied the rules of the serial killer genre. The protagonist was a lower-class girl of fifteen rather than a cop or journalist.
I revised. Radically. While the high-powered agent shopped the manuscript around, I drafted a second novel and sent it off to him. A few weeks later the UPS guy delivered a dented cardboard box to my doorstep. Dumped inside were the new draft and several copies of my serial killer novel. No letter of explanation. That arrived a few days later.
After a period of mourning I revised the serial killer novel again, returning to my original conception and renaming it Talion. The high-powered agent had given me a list of other agents and told me to mention his name. I drafted a query letter and then – nothing. I never sent it out. Months passed before I admitted to myself that I couldn't face doing more revision to please an editor or agent. Yet I wanted people to read my novel.
So I published Talion myself.
I enjoyed the process of publishing and promoting a novel despite the work, but it was probably a mistake. Though the stigma attached to self-published novels is no longer as severe, it still exists. Serious writers especially disdain them. As Roxane points out, most self-published novels are awful. Books, like people, are judged by the company they keep. If I couldn't face another revision, I should have put the manuscript aside.
Not that I regret my decision. Mistakes – and the pain that goes with them – are necessary to growth. I discovered publishing is fun. Cantraipt Press will publish an anthology of memoirs this fall. And more books after that, I hope.
Anyway, I made a more serious mistake than self-publishing. I lost faith in my writing. I lost years bemoaning failures. Earlier I named some writers you might recognize vaguely, if at all. Forty years ago you would have known who they were. Fame passes. Trends change. We know these things but often forget. It's easy to blame failure on bad luck or the shortsightedness of publishers – or worse – envy other writers their success. But it's pointless. I have to write because of who I am. In the end, every writer has to transcend failure and success and do the best work they can.
Visit Mary Maddox's blog, Ancient Children to learn more about her work.
Tags: John Hawkes, Random House, self-publishing
20 Comments