John Hawkes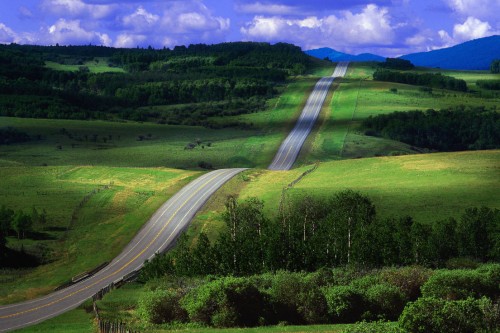 (Ed. note: I received a lot of responses about my post about self-publishing via e-mail, on other blogs, here at HTMLGIANT. A. Lot. It has been a really interesting discussion and one that will continue. One writer, Mary Maddox, wanted to share her own story of trying to break into mainstream publishing and eventually choosing to self-publish her novel.)
Roxane's piece on the value of self-publishing upset me. Last year I started Cantraipt Press and published my novel Talion, so I took some of her comments very personally. Yet she doesn't denounce writers who self-publish. Her tone is thoughtful, and she understands why self-publication might be the right decision for some. Now that I've calmed down, I understand what happened. I read her piece entirely in the context of my own experience.
While I was at the University of Iowa Writers' Workshop in the 1970's, a visiting writer came every year to read and conduct a guest workshop. Each faculty member chose two stories by students for this event. My first year John Hawkes came. Hawkes wrote several critically acclaimed books, but he doesn't seem to be talked about much today. The second year it was Thomas Berger, famous for Little Big Man, a best-seller now gathering dust. Both years, one of my stories was chosen for the guest workshop. My teachers considered me to be a young writer of some promise, and I desperately wanted my fiction to be published.
An introduction from Mary Lee Settle got my first novel read by an editor at Random House, who referred me to a well-known agent with an office in Greenwich Village. I was in my twenties. Imagine my excitement. But the editor had come to Random House recently from another publisher, and he lacked the support to get my novel accepted, even after I'd rewritten it to address the concerns of his colleagues. The Greenwich Village agent represented me for a few years, but she'd taken me on thinking my novel would be accepted at once and her job would be to negotiate a contract. Suddenly it became something else she had to hustle to sell. I don't think she tried all that hard, especially after a few rejections.
Justin Taylor
—
The Rumpus has got a piece by the great Jim Shepard at the top of their page right now- An Appreciation of John Hawkes. Apparently, Shepard was a student of Hawkes's at Brown. Aside from painting a fascinating picture of Hawkes, I really feel like Shepard is getting at something fundamental and urgent about the way that effective writing instruction functions, the inextricable dimension of personality, the deeply human nature of the whole enterprise. I said as much in the comments, which by the way have so far garnered responses from two other former Hawkes students: James Robison and Rick Moody (whose first story collection, The Ring Brightest of Angels Around Heaven, is dedicated to Hawkes), and the Brown-but-not-Hawkes-alum Shya Scanlon. Seriously. Go read this piece. Then order a copy of Travesty.